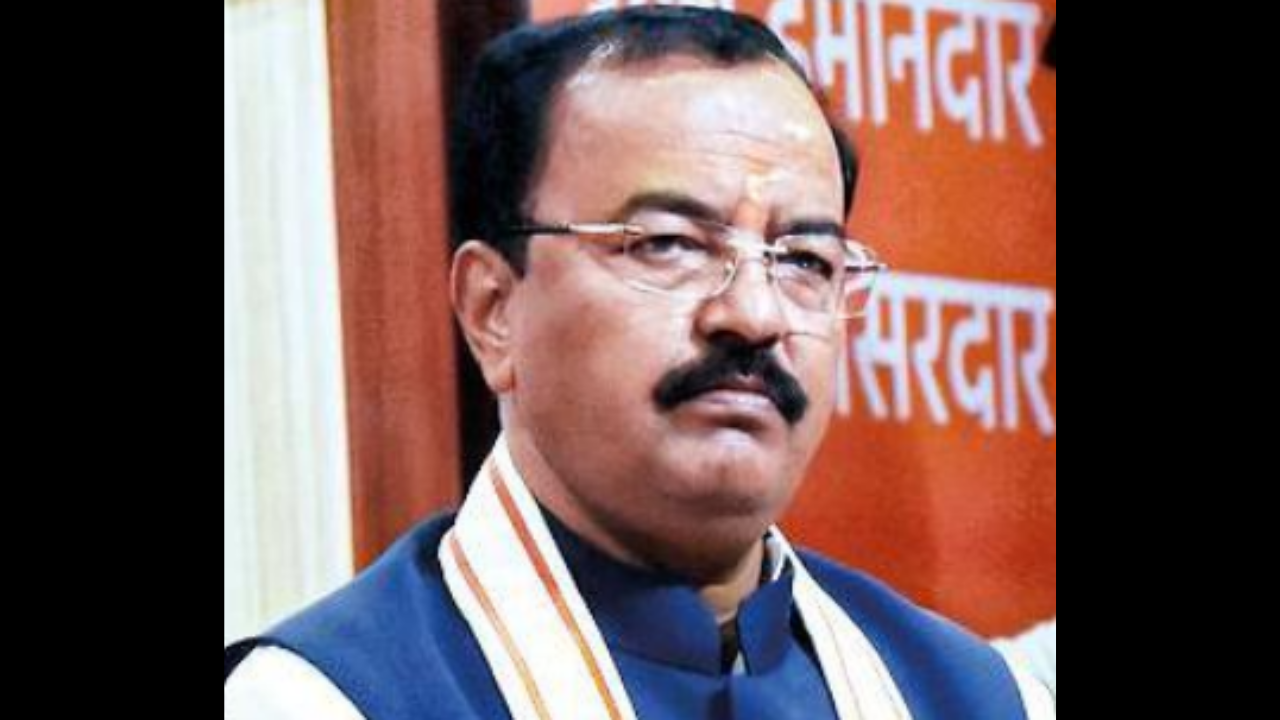 LUCKNOW: What started as a controversial statement on 'Ramcharitmanas' by Bihar education minister Chandrashekhar and then by Samajwadi Party MLC Swami Prasad Maurya has now turned into an all-out battle for OBC votes in UP.
From the demand of removal of "controversial verses" from Ramcharitmanas, the focus has now shifted to caste census, which, according to political analysts, is an effort to win over OBCs and dalits.
In UP, the demand was first raised by SP president Akhilesh Yadav. While most
BJP
leaders remained silent on the issue, chief minister Yogi Adityanath has been of the opinion that the government would stick to the norms of the general census.
However, speaking to reporters in Unnao on Friday, deputy chief minister Keshav Prasad Maurya said that he was in favour of caste census in the state.
Political experts believe that Maurya's statement could be out of compulsion to keep OBC voters in good humour after the SP stepped up its efforts to woo the backwards ahead of the 2024
Lok Sabha
elections.
The aggressive stance by SP has compelled Maurya to support caste census, they added.
To understand the renewed focus of parties on OBC voters, one needs to look at the election results since 2009 Lok Sabha polls. In 2009, BJP and its alliance partner RLD got 20.27% votes, winning only 15 seats, while SP got 23 seats with 23.26% votes. BSP won 20 seats (27.42%) while Congress got 18.25% vote share and won 21 seats. Results clearly showed an equal distribution of OBC votes.
However, months before the 2014 Lok Sabha elections, Amit Shah came in as the UP in charge and, with the help of former CM Kalyan Singh, understood the nuances of "OBC and MBC mixed Hindutva politics" in UP. BJP's strategy to consolidate OBC votes worked wonders and the party doubled its vote share as compared to 2009 (42.63%) winning a record 71 Lok Sabha seats in UP. BJP's alliance partner Apna Dal also won two seats.
While BSP failed to open its account, SP won five and Congress two.
Similar was the case with the UP Assembly elections. In 2012, SP bagged 224 seats (29.15% votes) while BJP won 47 seats (15% votes). BSP (25.91%) and Congress (11.63%) had to remain content with 80 and 28 seats, respectively.
However, after the 2014 Lok Sabha elections, then organisation secretary Sunil Bansal and then UP in charge Om Mathur focused on "OBC plus Hindutva formula". The party named Keshav Prasad Maurya as the UP unit chief and gave more tickets to OBCs and dalit candidates.
As a result, the BJP got an absolute majority with 312 seats (39.67% votes). The SP-Congress alliance could win only 47 seats (21.82%) and BSP won 19 (22.23%). Since then, the BJP has repeated the feat twice both in the Lok Sabha and assembly elections.
Since the significance of the OBC vote bank is clearly defined, the SP thinktank has gone into a huddle with Lok Sabha elections a year away.
Political pundits believe that SP's caste census demand has compelled BJP's OBC mascot, Keshav Prasad Maurya, to speak on the issue but it is clear that he has been given a go ahead by the central leadership on the issue.
The fight to win over the OBC vote bank is set to intensify further.