LUCKNOW: The government has allocated Rs 3,596 crore to the country's first Regional Rapid Transit System (RRTS) project in the Union Budget presented in Parliament on Wednesday. NCRTC unveils RRTS coaches for Delhi-Meerut corridor
India's first Regional Rapid Transit System (RRTS) corridor — the Delhi-Ghaziabad-Meerut stretch — is being constructed at various locations of Delhi, Ghaziabad and Meerut.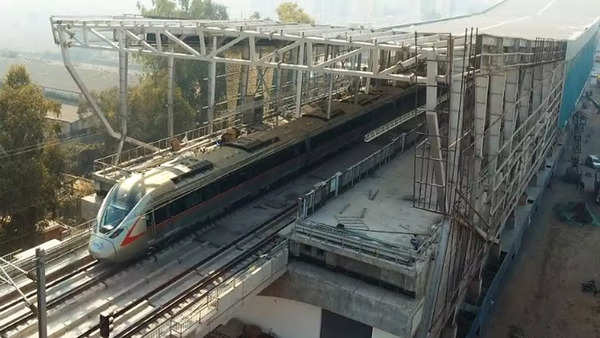 Stations on the corridor are taking shape.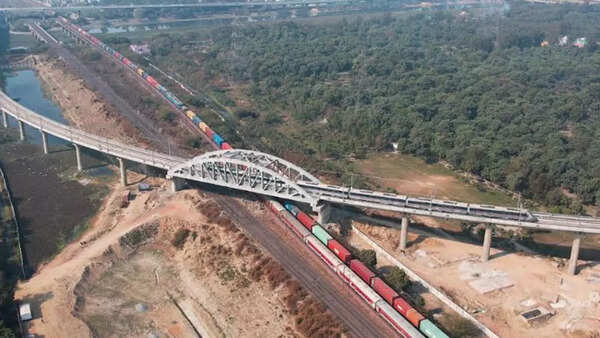 More than 14,000 workers and 1,100 engineers have been working day and night at various sites.
So far, construction of 65% elevated viaduct, in addition to 35% of underground section (tunnel), has been completed for the corridor.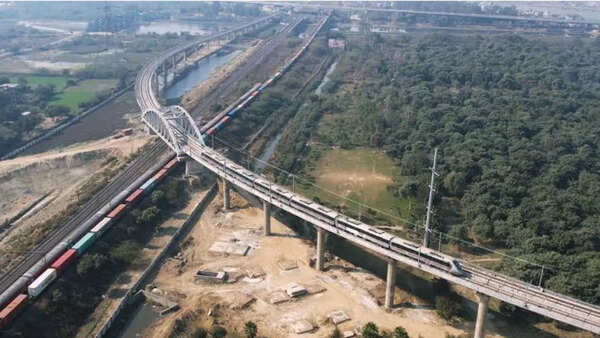 The operation of the priority section of the corridor is to be started in this year for which train testing is being done on the RRTS tracks.
The upcoming operation of this section will open new regional rail services in NCR and will provide a modern, air-conditioned, fast and reliable transport service to the commuters.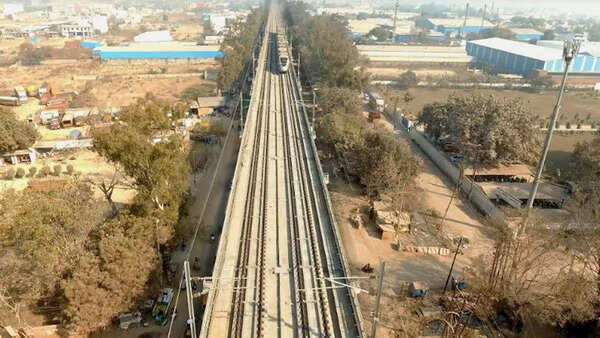 The complete corridor will be opened to the public by 2025.
With a design speed of 180 kmph and operational speed of 160 kmph, the RRTS trains will be unique and one of its kinds in India.
The aerodynamic coaches will be self-propelled on electric traction with a 25KV AC System.
The RRTS trains are being designed with the state-of-the-art latest technology.