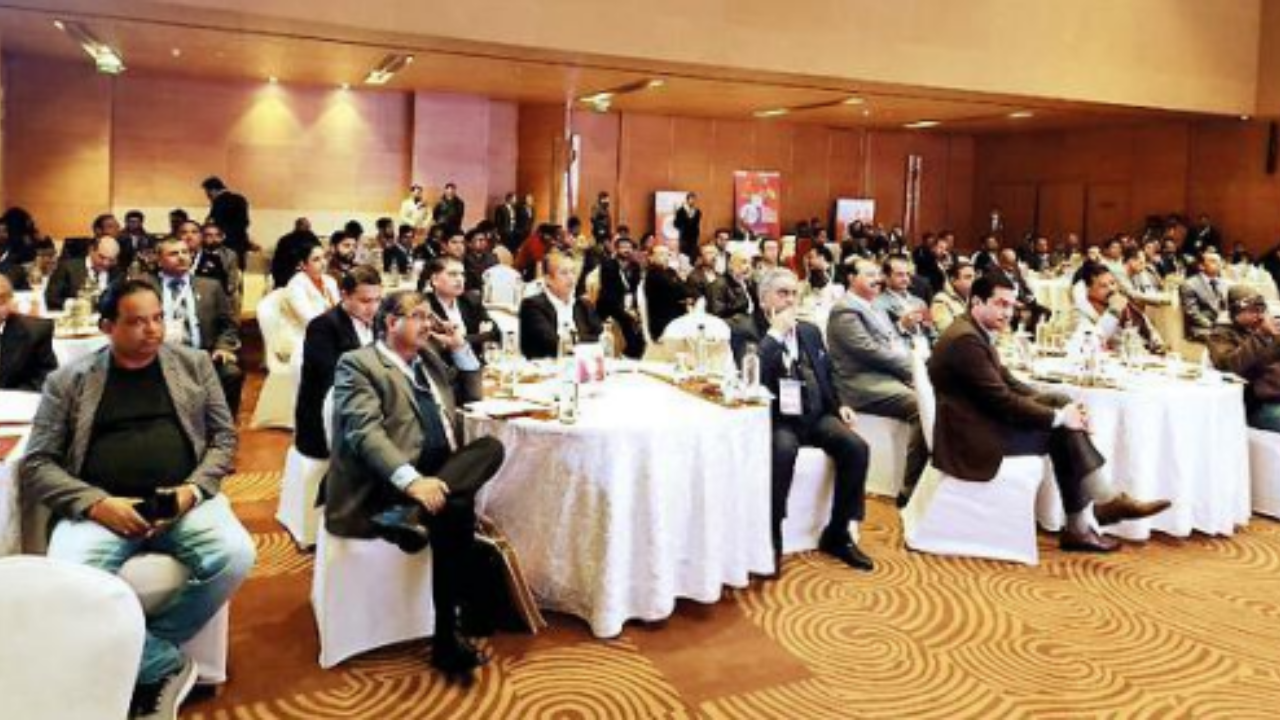 LUCKNOW: The first of the roadshows for UP ahead of the February 10-12 Global Investors' Summit was held in Lucknow on Wednesday, with the state receiving investment proposals of around Rs 76,867 crore.
The roadshow was attended by investors from India and abroad with at least 79 signing MoUs and expressions of interest with the government. Investors from Delhi, Bengaluru, Noida, Meerut, Ghaziabad, Odisha, Kanpur, Shamli, Lucknow and Mumbai attended the event and signed online and offline MoUs.
Industrial development minister Nand Gopal Gupta 'Nandi' addressed the gathering where he discussed with the invitees the changes that have taken place in the state over the past five years, the 25 sectoral policies which the government has introduced for faster economic development of the state and the law and order situation in the state.
The meeting was also addressed by minister of mental health and addiction, government of Ontario, Canada, Michael Tibolo, who appreciated the fast pace of economic development and improvement in law and order in the state.
"I am impressed to hear about the work being done in UP as our country is also engaged in such innovations. Looking for ways to reduce taxes and providing better infrastructure to develop the market are very positive efforts in this regard," he said.