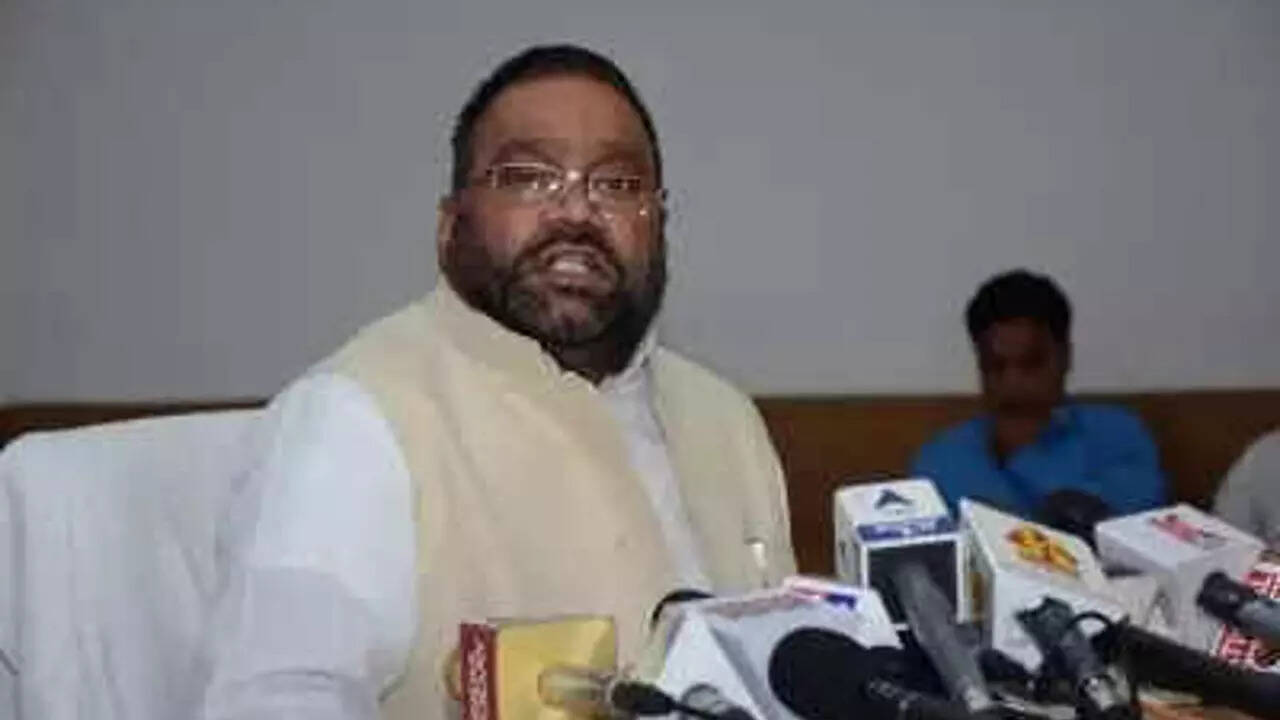 LUCKNOW:
Samajwadi Party
MLC Swami Prasad Maurya was booked over his remark on Ramcharitmanas, is an epic poem in Awadhi language by Goswami Tulsidas.
The FIR against Maurya was lodged at Hazratganj police station in Lucknow on the complaint of Shivendra Mishra.
The former minister in the BSP and BJP governments, Maurya had on Sunday backed the remarks by Bihar education minister Chandra Shekhar adding that 'Ramcharitmanas' contained many "objectionable remarks" while talking to a news channel.
"Koi crore log isko nahi padhte. Sab bakwas hai. Yeh Tulsidas ne apni prashansa aur khushi ke liye likha hai. Dharm ho, hum uska swagat karte hain. Par dharm ke naam par gaali kyun? Dalit ko, adivasiyon ko, pichdon ko. Jaati lekar ke naam. Shudra keh kar ke, kyun gaali de rahe hain? Kya gaali dena dharm hai? (It is a lie that crores of people read it. It was written by Tulsidas for self-praise and his own happiness. We welcome religion. But why abuse in the name of religion? Abuse of Dalits, tribals, backwards, by naming their castes, and calling them shudra. Is giving abuses religious?)," Maurya had said.
Additional DCP Rajesh Srivastava, told TOI that Mishra, in his FIR, stated that through news channels and newspapers, he came to know that Maurya made unsavory comments against 'Ramcharitmanas' and such remarks may create a rift in society and lead to communal tension.
However, the Samajwadi Party, distanced itself from Maurya's remarks.
Party's chief whip in UP assembly, Manoj Pandey, said: "people everywhere, including other countries, read Ramcharitmanas, accept it and follow it and we all respect Ramcharitmanas and granths of other religions too.".
In a scathing attack on Maurya, BJP state president Bhupendra Singh Chaudhary asked the Samajwadi Party to clarify whether it was Maurya's individual belief or of the party.
Swami Prasad Maurya had switched to the BJP from the BSP ahead of the 2017 polls. Five years later, ahead of the 2022 assembly elections, he joined SP. After he lost in the elections, the SP got him elected to the legislative council.