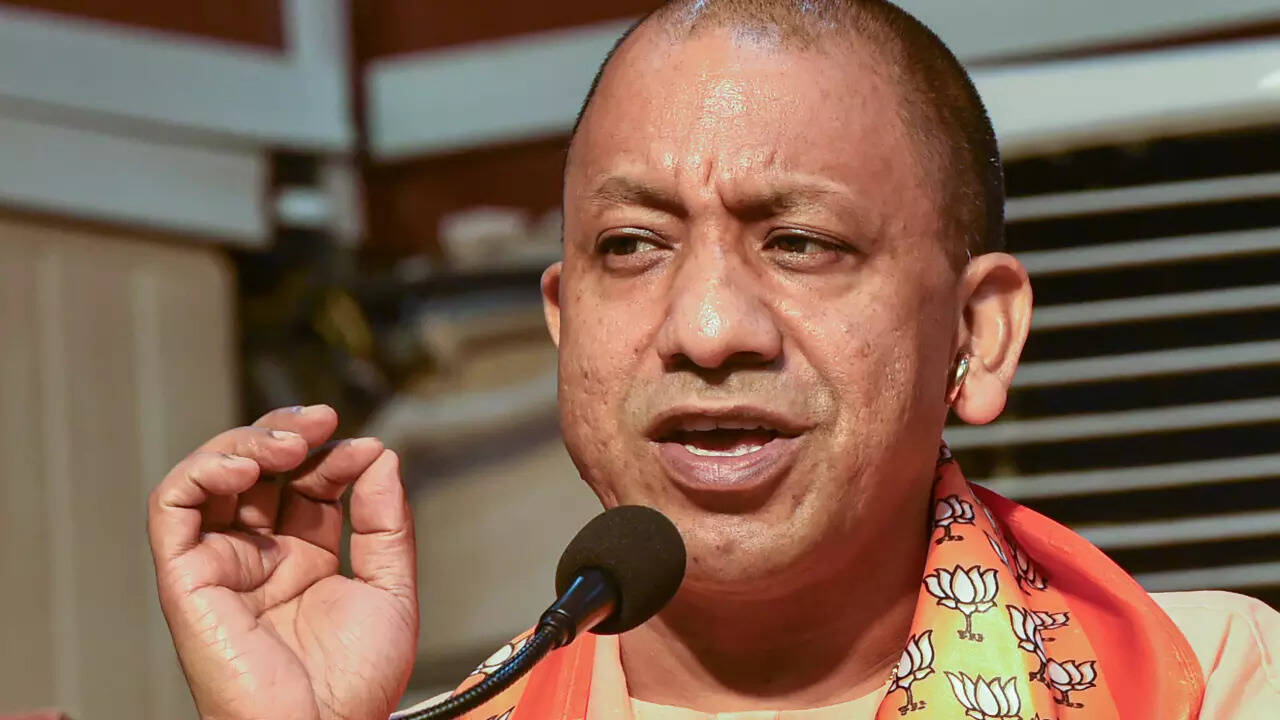 LUCKNOW/JALORE: Chief Minister Yogi Adityanath on Friday urged people to run a campaign to restore desecrated religious places on lines of Ram Temple in Ayodhya and said that Sanatan Dharma is
the national
religion of India which every citizen must respect.
Speaking at a programme at Neelkanth Mahadev Temple of Bhinmal, Jalore, Rajasthan, the CM said: "If our religious places have been desecrated during any period, then a campaign for their restoration must be launched on the lines of Ayodhya where the construction of a grand temple of Lord Rama is underway after 500 years, thanks to efforts of Prime Minister Narendra Modi. All of you devotees have also contributed in the construction of this grand national temple of Lord Rama, representing national sentiment."
The CM said: "This 1400 years old holy place of Lord Neelkanth established by Nagabhatta overwhelms everyone. I just had the privilege of garlanding the statue of the great poet Nagabhatta. I am happy that the resolution taken by Rao Mukt Singh for the last 15 years has been fulfilled today in the form of a grand temple. In this grand temple, devotees from all over the country, including the residents of Rajasthan, will have the privilege of visiting this holy Shivalaya of Lord Neelkanth. Next year, the grand temple of Lord Rama will be ready. Prior to that I have had the privilege of renovating this grand temple of Rajasthan. Now it is the responsibility of all of you to maintain the grandeur of this temple."
He said Rajasthan was the focal point of coordination between religion, karma, devotion and power. "If you want to understand the real secrets of religion, it is necessary to come to Rajasthan. Rajasthan created a new identity for the bravery of its people, and as a center of devotion as yogis, saints and sages preferred it for their meditation", he added.