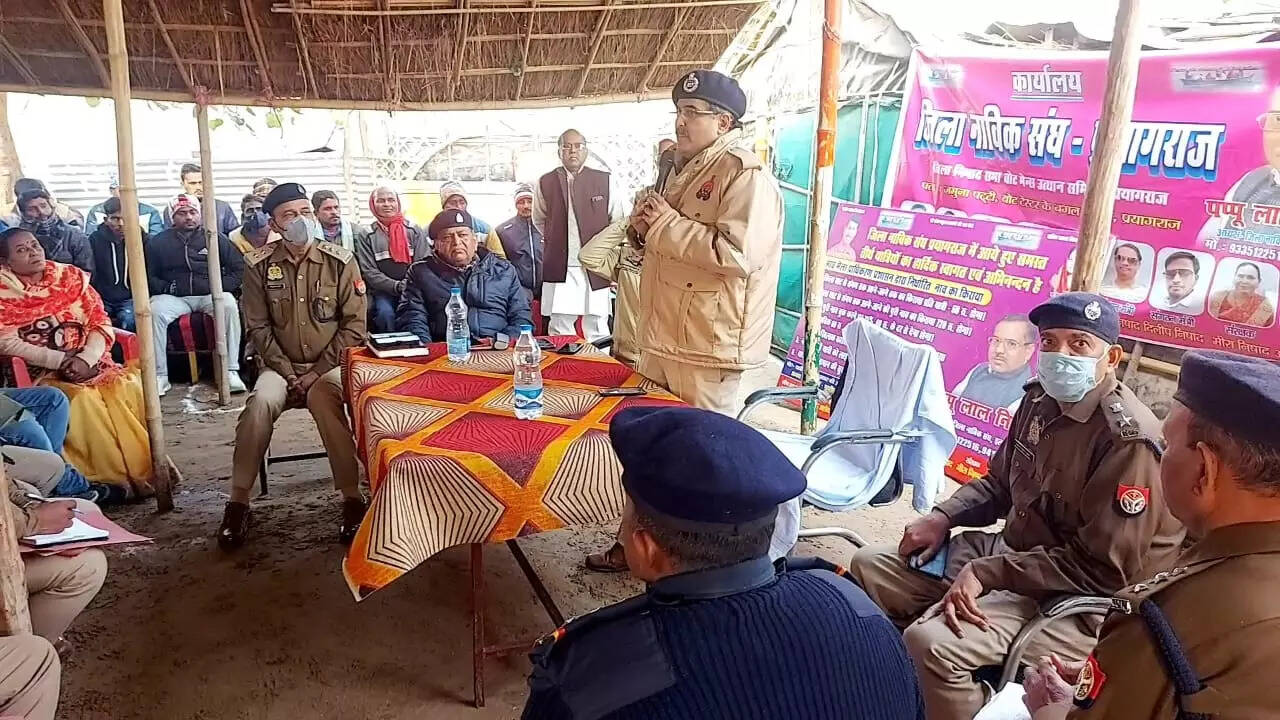 PRAYAGRAJ: To ensure the safety of pilgrims, especially on main bathing days, the Magh Mela police have fixed the seating capacity of boats and made wearing life-saving jackets mandatory during boat rides.
Around 1,500 boats are being plied by the mela administration to ferry pilgrims from six different ghats towards Sangam.
Commissioner of police Ramit Sharma told TOI: "After holding an interactive session with the members of Prayagraj Navik Sangh on Wednesday, the mela police have fixed the capacity of devotees as per the size of boats."
He added two different sizes of boats are being given licenses to ferry 10 and 12 people, respectively.
He also added that all boats must have a danger line mark (red coloured sign) and the portion of a boat should not sink below the mark once the passengers take their seats.
"We have advised authorities of Navik Sangh to form groups of 50 boatmen at all six ghats for close monitoring and office bearers of the Sangh must play an important role to ensure that all safety norms are strictly followed," he said.
With the volume of devotees starting to increase manifold ahead of makar Sankranti Snan, strict measures are being adopted to ensure the safety and security of devotees taking seats on boats.
Duties of personnel from jail police and PAC (flood relief) have been assigned to all six ghats and banks of the Ganga to ensure the safety of pilgrims.
Commissioner said: "Mela police have made life jackets mandatory during boat rides from all six ghats towards Sangam and violators would be punished. Mela police have also set up a two km long river line on Yamuna to separate the entry and exit routes for boats to prevent any collision".
The river line was made of HDPE (high-density polyethene) cubes. Apart from making elaborate security arrangements for millions of devotees arriving at Magh Mela, the mela administration has also conducted deep water barricading on five km long ghats on the banks of Ganga. Moreover, the mela police have also fixed the responsibilities of the boatmen.
Mela police are also ensuring that the boatmen have an adequate number of life jackets.
Police have also checked the physical fitness of boats and only licensed boatmen are allowed to deploy their boats.
Around 110 trained swimmers, 50 motorboats, 100 boats and personnel of NDRF and SDRF are also being deployed for the annual religious congregation.