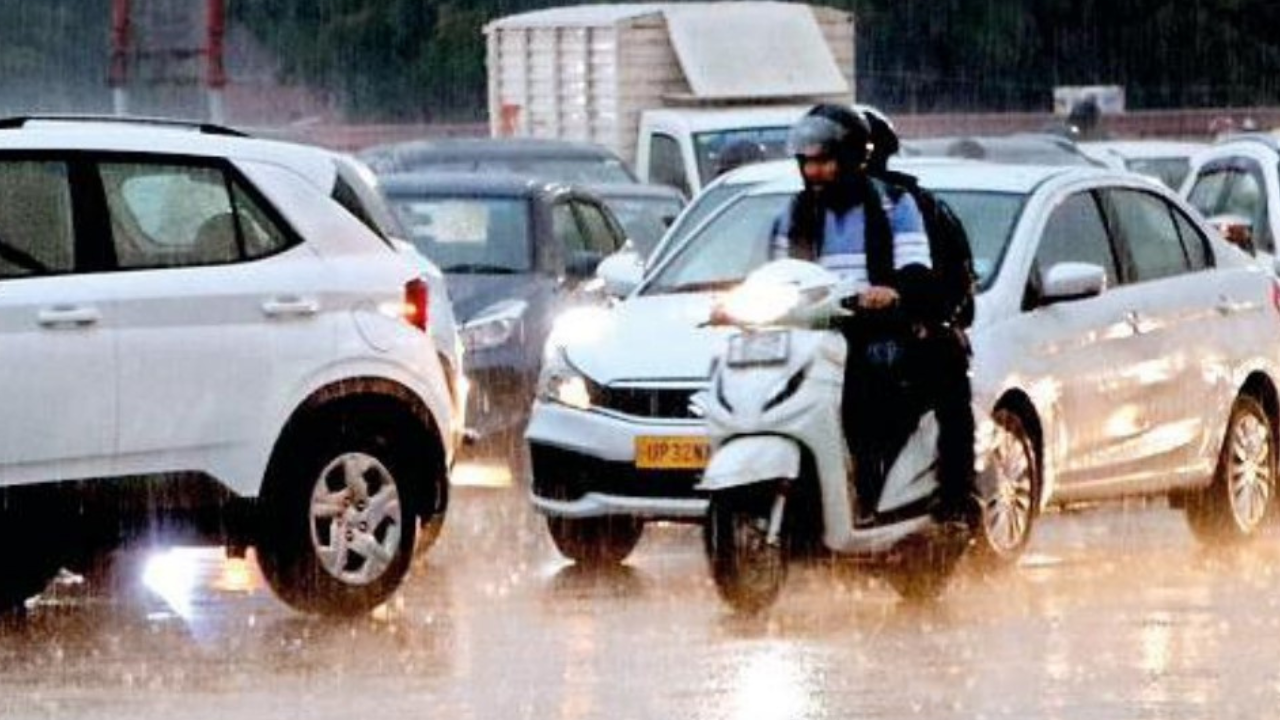 LUCKNOW: A short spell of thundershowers triggered by a locally generated phenomenon took people by surprise in the city on Friday evening.
The sky was partly cloudy throughout the day followed by scattered light to moderate rains in some parts of the city. Maximum temperature was 22.1 degrees Celsius and the minimum temperature 6.6 degrees Celsius.
Shallow fog may occur on Saturday morning, followed by partly cloudy sky. The maximum and minimum temperatures would be around 23 and 8 degrees Celsius, respectively.
Change in the wind pattern from dry northwesterly to moisture laden northeasterlies overnight led to formation of a cyclonic circulation over central
UP
leading to thundershowers in about 12 UP districts on Friday evening, said senior scientists in the Met department, Mohammad Danish.
The wind pattern changed because of the western disturbance (WD) active over the Himalayas. This WD blocked the flow of northwesterly winds from hills towards plains allowing easterlies coming from the Bay of Bengal to fill the gap, he explained.
Easterly winds have high moisture content and are warmer than westerlies. The mixing of the winds led to creation of a low pressure area over Kanpur that soon took a shape of cyclonic circulation that remained active from Friday afternoon till the night, he added.
The cyclonic circulation triggered thundershowers leading to light to moderate rains in some areas of Kanpur, Unnao Lucknow, Hardoi, Sitapur, Amethi, Rae Bareli, Ayodhya, Ambedkarnagar, Basti, Gonda, Bahraich and Shravasti.
Meanwhile, another WD is expected to impact northwest plains of the country, including UP, from January 23-27. he state capital is also expected to get some winter rains between January 24-26.