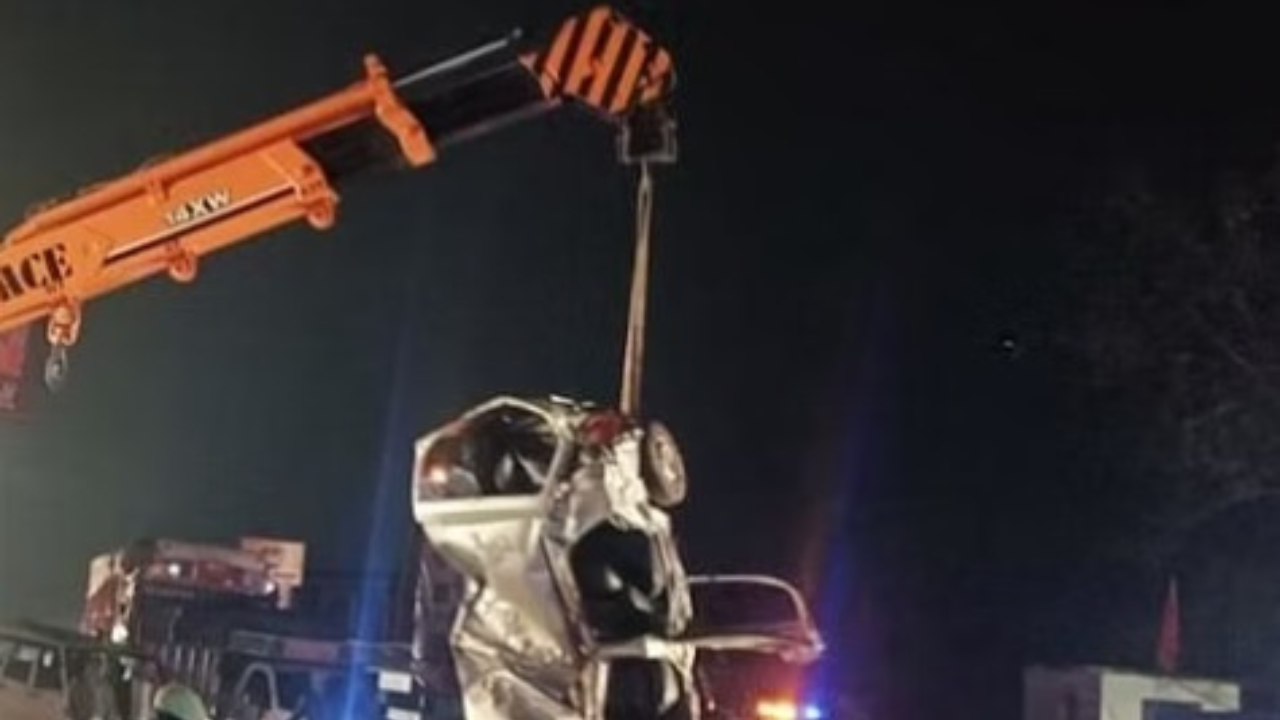 KANPUR: Six people were killed when a truck hit a car near Azad Marg crossing in Unnao on the Lucknow-Kanpur highway and then ran over some pedestrians on Sunday evening.
The car got dragged for a distance after the collision and fell into a ditch.
Three of the victims were the occupants of the car while two were pedestrians run over by the truck. The accident took place at 7pm on Sunday.
Police said that two persons died on the spot, while the rest of them succumbed to their injuries at Unnao district hospital. The deceased have been identified as Chhottelal (32), Shivang (30) and Vimlesh (60), Rampyari (45), and her daughter Shivani (13).
Hospital sources said that the identity of one person is yet to be ascertained.
Local people had blocked the road following the accident. However, the blockade was lifted after some time following intervention by the police.