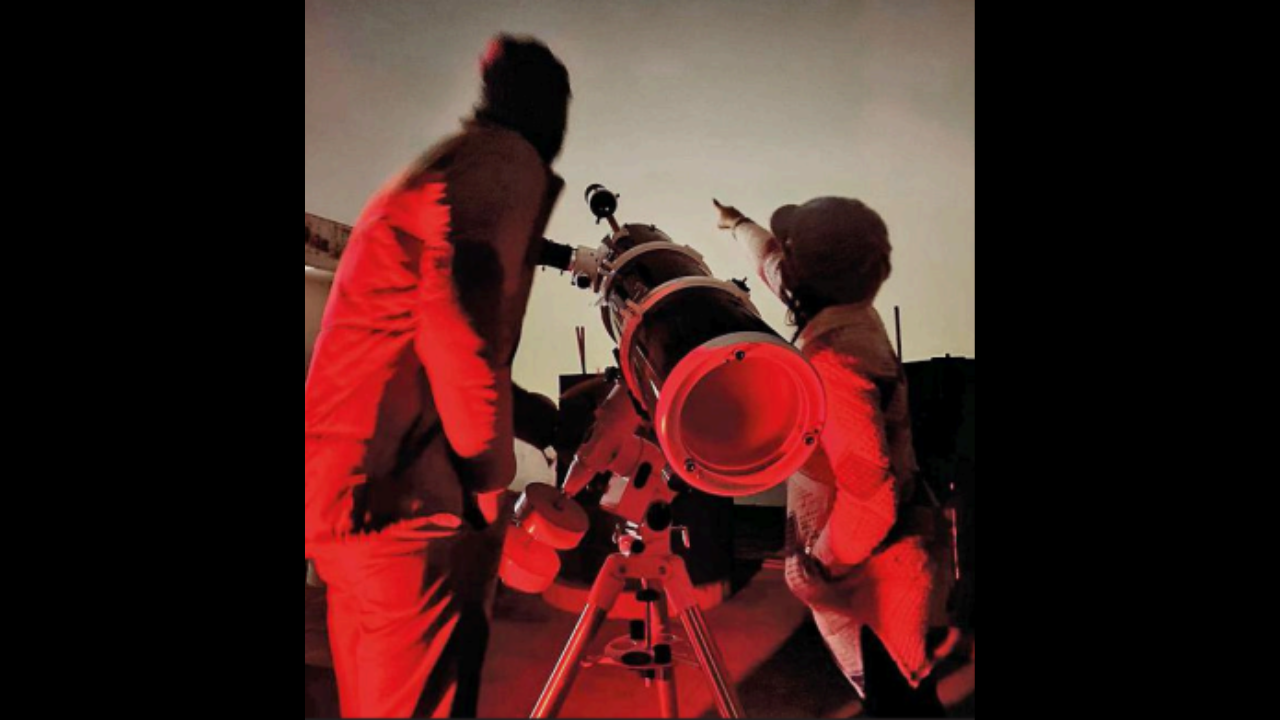 LUCKNOW: Astronomers and sky gazers of the city were on cloud nine when they spotted the Green comet for the first time on Thursday. Though the view was not very clear, but the sight of the comet that was last seen during Neanderthal age 50,000 years ago filled astronomers with joy.
As per officials of
Indira Gandhi
planetarium, the comet will continue to light up the sky throughout the week but since it is moving away from the
Earth
the chances of its clear visibility from the naked eye are quite low.
"We got a sight of the Green comet tail through a telescope at around 3 am but it was too faint hence the captured images are not that clear. We are still processing images," said senior scientific officer Sumit Srivastava of Indira Gandhi planetarium.
He said the comet was closest to Earth on Wednesday and Thursday and hence good visibility was expected. However, due to fog it couldn't be seen clearly.
Srivastava said around 20 sky watchers from different parts of the country, including Bhopal, Nagpur, Mumbai and others, had visited the planetarium to get a sight of the comet named C/2022 E3 (ZTF).
They were even happy with a dull view of the comet that could be seen through a telescope, he added.
President of Scientific Knowledge for Youth Amateur club Swapni Rastogi said: "Viewing a comet wearing warm clothes and a blanket at planetarium's terrace along with over a dozen people from different parts of the country was altogether a different experience."