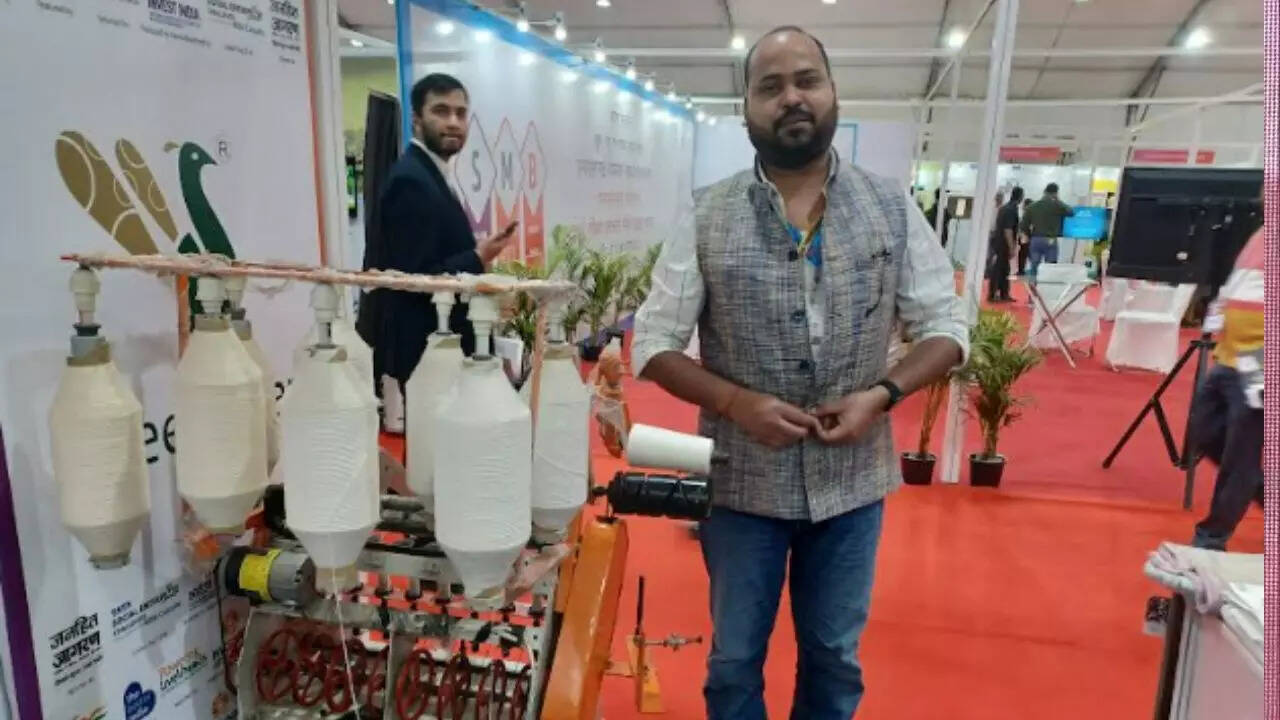 LUCKNOW: Women's fashion wear selling at the stores of some of the leading fashion brands all over the country may have been made at the MSME (micro, small and medium enterprises) textile unit Greenwear Fashion, in Barabanki's Safedabad area. This startup has carved a niche for itself in textile weaving and designing using a solar-powered handloom and has a turnover of over Rs four crore.
"We count it as an achievement that clothes readied at our village unit are being sold by some leading women fashion brands. In UP, we might be the first to be working for these brands," said founder Abhishek Pathak, a native of Sultanpur and a first generation businessman in his family.
Pathak had set up the unit in 2019 in Safedabad after he gave up his job in a US-based home fashion company where he worked as a designer. He wanted to set up the venture in Lucknow, but then ended up finding a place in Safedabad where he was fortunate to have found trained artisans, some of whom had worked in Delhi and NCR but were forced to migrate to their native places after the pandemic.
"We have transformed the handloom at our unit into solar looms and women working on it need not use their hands on the loom as it is the handle that operates on solar energy that makes the working easier," said Pathak, a graduate in textile designing from NIFT, Delhi. The plan is to make even the sewing machines at the unit operate on solar power. This will, further, increase the efficiency of artisans at the unit, who are either weavers or work for value addition on the product.
The startup has 380 people of which 212 are women. "We have an aggregation unit in Safedabad otherwise women can work from home as it is a decentralised system of working," he said. The designs are mostly made-to-order. Women are artisans trained in traditional crafts, like zari zardozi and chikankari. The unit is registered under India Startup and UP Startup schemes. "I also have my own outlets where I sell these products. I also work for men's fashion and home fashion, which is making products for kitchen and baths using textiles," he said.