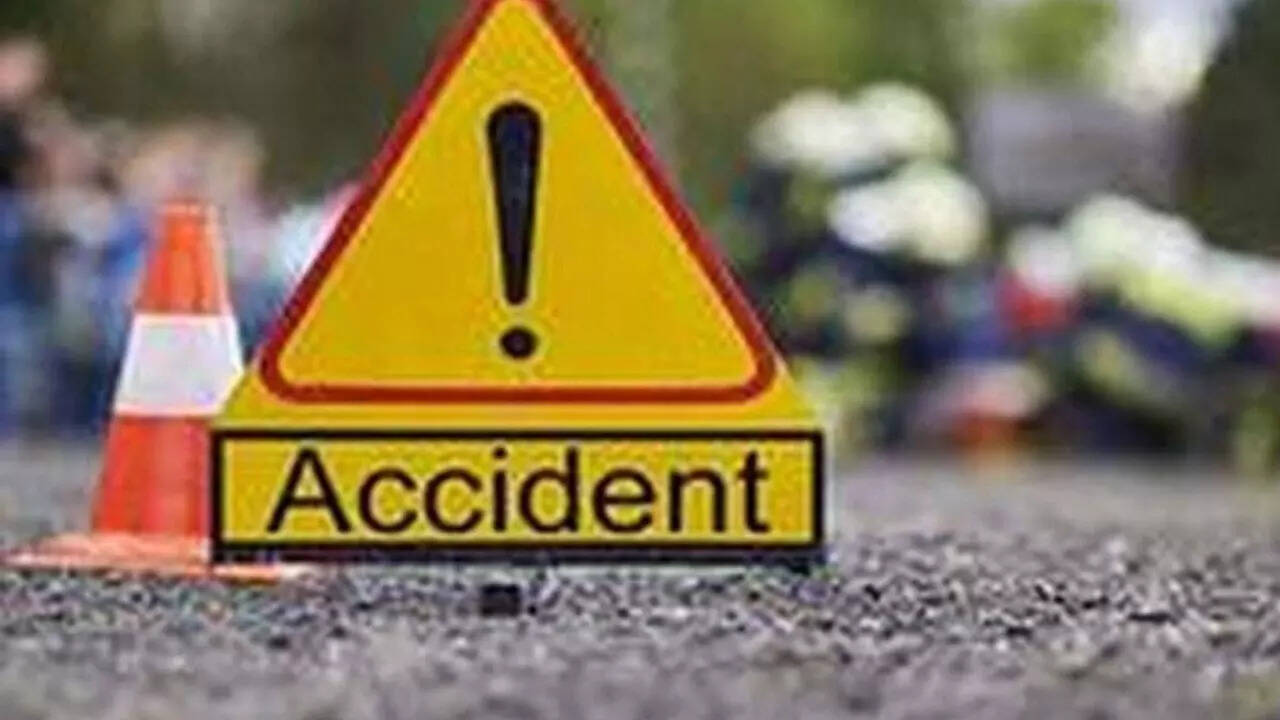 LUCKNOW: Three persons of the same village were killed and two sustained injuries in a collision between an SUV and a truck in Bachhrawan (Rae Bareli) on Sunday. Occupants of the SUV were residents of Khaga in Fatehpur district.
They were returning from Lakhimpur Kheri after attending a 'tilak' ceremony. SHO, Bachhrawan, NS Kushwaha said that five persons were going to Fatehpur in the SUV after attending the 'tilak' ceremony in Lakhimpur Kheri.
"As soon as they reached Nanakheda village on Banda-Bahraich national highway at around 5 am, a speeding tipper truck collided head on with the SUV," Kushwaha said and added that the impact was such that the SUV was reduced to a pulp.
Later, a police team along with fire personnel rushed to the spot and pulled out the passengers from the mangled SUV with the help of gas-cutters, said the SHO. "We pulled out five persons from the SUV who were in an unconscious state. They were rushed to a nearby CHC, where three were declared brought dead, while two others were referred to KGMU Trauma Centre in Lucknow," said the SHO.
The deceased were identified as Rajesh Singh (49), Anugrah Pratap Singh (39) and Pratap Bhan alias Gappu (39), while Suresh Agrahari and Rajkumar Singh were referred to Lucknow. The police said all were farmers from Fatehpur. A police team has been formed to nab the errant truck driver.
"We were sleeping when the SUV was hit by the truck. The front window of the vehicle got broken in the smash-up and after that I turned unconscious. When I regained consciousness I was in hospital,"
Raj Kumar
Singh said, adding that "we were moving at a snail's pace while the truck driver seemed to be drunk. Our SUV was driven by Rajesh Singh and was hired from a travelling agency."