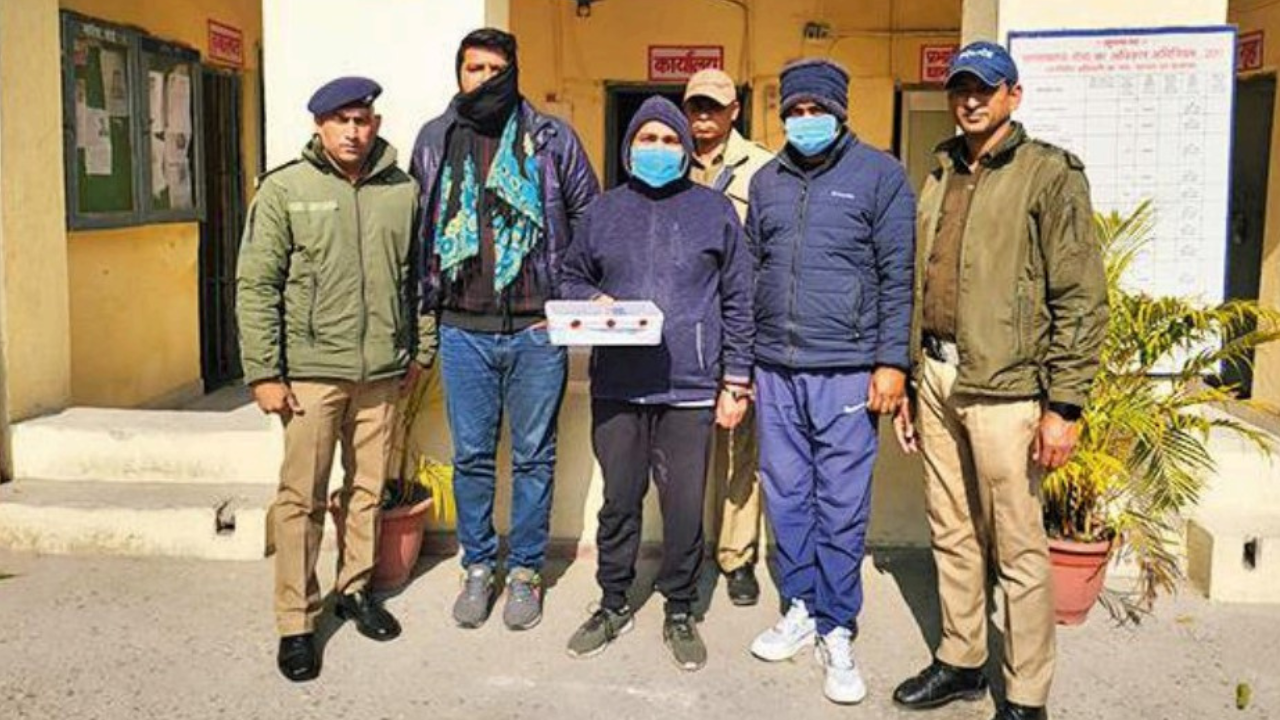 HARIDWAR: Three accused, including section officer of Uttarakhand Public Service Commission (UKPSC) Sanjeev Kumar, have been arrested in connection with AE/JE paper leak case on Saturday. Police also recovered Rs 7 lakh from their possession.
The other two arrested persons have been identified as Nitin Chauhan, a resident of Anneki village in Haridwar who used to work as a private tutor and Sunil Saini, a resident of Laksar in Haridwar, who was unemployed at the time of the incident. Nitin Chauhan and Sunil Saini were agents and lured aspirants to buy the leaked question paper.
SSP Haridwar and SIT head Ajay Singh told TOI, "Section officer Sanjeev Kumar leaked the question paper of AE/JE from his custody with the help of another section officer Sanjeev Chaturvedi who was arrested earlier in Patwari paper leak case. Kumar took Rs 28 lakh from Chaturvedi to leak the question paper. We recovered Rs 7 lakh from their possession and some documents and cheques related to aspirants were also recovered." Five out of nine accused in the case are already in judicial custody in connection with the Patwari paper leak case. They are identified as Sanjeev Chaturvedi, his wife Ritu, Rajpal, his nephew Sanjeev Dube and Manish Kumar.
Meanwhile, another accused, Sanjay Dhariwal, who is a local BJP leader as well as the head of Mohammadpur Jat village in Haridwar, is still at large and SIT is trying to arrest him.