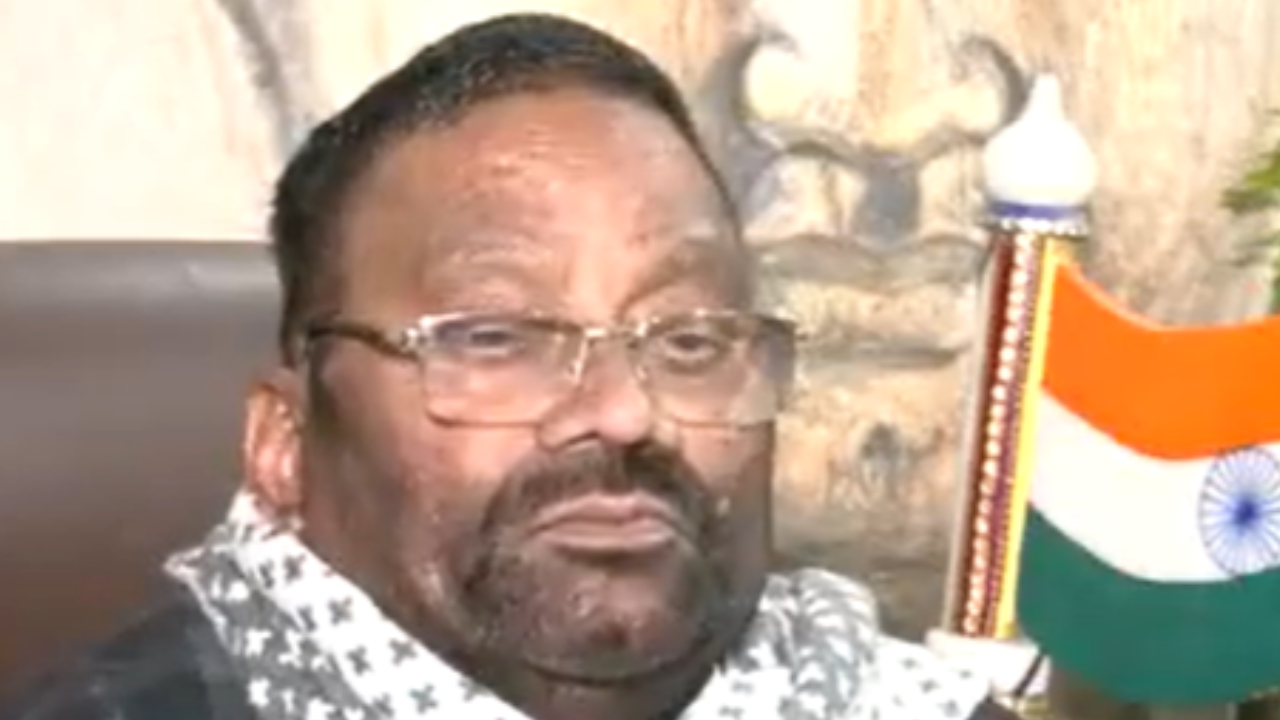 LUCKNOW: Hours after
Samajwadi Party
leader Swami Prasad Maurya got elevated as the party's national general secretary, UP
BJP
chief Bhupendra Chaudhary hit out at SP chief
Akhilesh Yadav
accusing him of favouring Maurya who had "attacked Hindu faith and Sanatan culture".
"This has proved that Akhilesh Yadav stands with Swami Prasad Maurya," Chaudhary said, in a clear reference to Maurya's controversial statement on Ramcharitmanas.
The BJP had been stepping up attacks on SP asking Akhilesh to clarify if he associated himself with Maurya's statement.
"By elevating Maurya, the SP leadership has made clear its intentions of hurting Hindu respect and sentiments," Chaudhary said.
Likening Akhilesh to Mahmud Ghazni and Mohammad Ghori who "came from outside" and "attacked Hindu faith", Chaudhary said that the SP chief was "doing the same".
Alleging Akhilesh as a "promoter" of caste politics, Chaudhary said that the SP leader has proved that he is "neither a descendant of Ram nor of Krishna".
"No descendant of Krishna can insult saints, Ramcharitmanas and Sanatan culture," he said.
Chaudhary referred to the SP leadership as the one who tried to get the terrorist who attacked the Sankatmochan temple released, those who banned the Kanwar Yatra and those who banned the parikrama in Ayodhya.
The UP BJP president said that if SP believed in Ram's ideal, they would never ever think of insulting Ram.