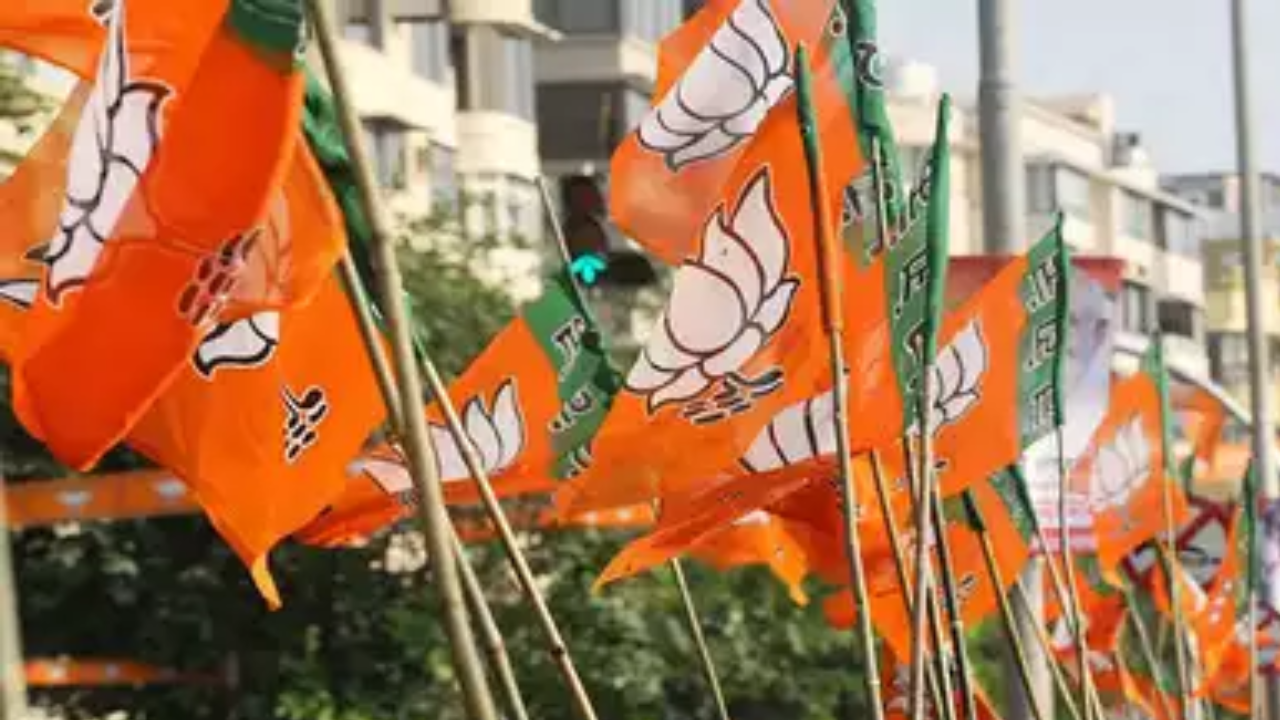 LUCKNOW: The Uttar Pradesh unit of the Bharatiya Janata Party (BJP) has embarked on the process of reorganising its booth-level committees, in what marks the saffron outfit's much-anticipated grass root churning ahead of the state civic elections and then the Lok Sabha elections due next year.
Coming close on the heels of the Yogi Adityanath government to affect changes in the responsibilities of the minister in charge of all districts in the state, the changes in the booth level committee have been aimed to be in accordance with the election commission directive increasing the number of voters at each booth from 1,200 to 1,500.
Not surprisingly, the prospective decline in the number of booths has prompted the state unit to go in for necessary organisational adjustments, including the one at the divisional and 'Shakti Kendras' which happen to be the core of the BJP's poll strategy.
Sources said the UP unit had asked all district presidents and regional chiefs to bring necessary changes as soon as possible.
UP BJP vice-president Vijay Bahadur Pathak said the party organisation kept working round the clock.
"The adjustments in the booth level would be completed timely," he told TOI on Monday.
The UP unit is also learnt to be on alert mode amid strong speculations about Central leadership plans to affect perceptible changes in the organisational command after the ongoing budget session of the parliament.
The new team of the BJP is expected to be structured afresh days after the party's national president JP Nadda got an extension till the 2024 Lok Sabha polls.
Highly placed sources said the changes in the central leadership are expected to pave the way for reshaping the UP BJP unit which has been awaiting changes almost six months after Bhupendra Chaudhary and Dharampal Singh got appointed as UP BJP president and state general secretary (organisation), respectively.
"The party leadership will take a call on the issue at an appropriate time. We are on a wait-and-watch mode," UP BJP spokesperson Hero Bajpai said.
Sources said that the most pertinent changes in the organisation will be the appointment of at least two new state vice-presidents in place of UP minister AK Sharma and Daya Shankar Singh who would be vacating the organisational posts.
Likewise, the state organisation will have a new state general secretary and OBC morcha chief in place of ministers JPS Rathore and Narendra Kashyap.
A host of changes are also likely to be made at the regional and district committee level.
Chaudhary is already learnt to have discussed with the BJP national general secretary (organisation) BL Santhosh about the prospective change in the UP BJP.
Source, however, said the changes may be subjected to forthcoming civic polls.