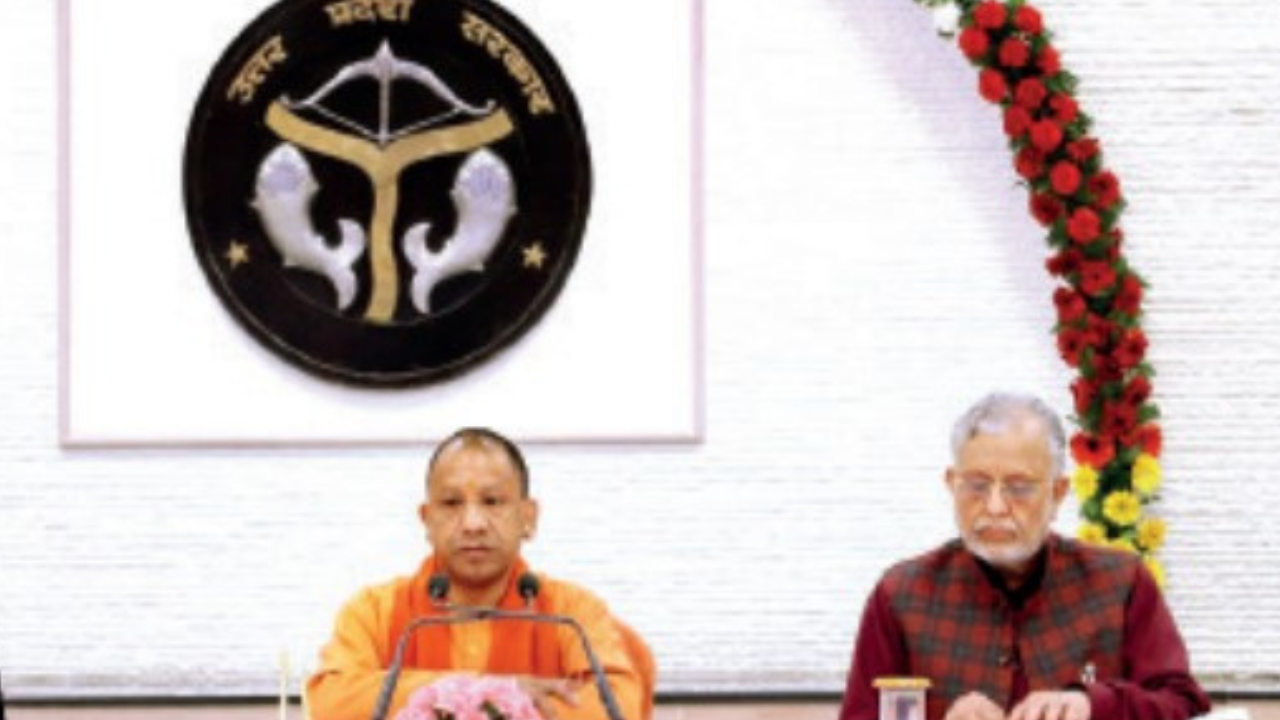 LUCKNOW: In a meeting with senior officials of all departments to review their expenditure for the previous year, chief minister Yogi Adityanath said the state next budget should fulfil the promises made by
BJP
in its Sankalp Patra.
Yogi said the budget estimates for the next financial year would be presented in February-end, for which all departments must send in their proposals at the earliest. These, he said, should be line with their plans for the coming year.
"The new budget should be in line with the aspirations of the 25 crore people of the state. Include points of Sankalp Patra in the proposal. Make sure your offer is realistic. Demand as much as you need," he said. He said that with just two months left for the current financial year to end, the funds provided in the current budget should be spent properly.
The spending should also be reviewed by the department head and the minister.
The CM emphasised that the decision on budgetary provisions for the coming year would depend on the expenditure by the department concerned during the current year. "We are getting all possible help from the Centre for the development of the state," he added.
'Renovate buildings of inter colleges that gave gems'
Ensure all funds due to us are released through coordination between the department minister and Union ministers concerned. All departments should submit 100% utilization certificate," the CM added. The CM also said that the departments of Home Guard, Rural Development, Panchayati Raj, Agriculture, Animal Husbandry, Cooperative, Public Works Department, Disabled People Empowerment, MSME, Urban Development, Forest, Vocational Education will have to intensify their efforts in spending according to allocation of funds to them as they were implementing several important projects.
Focussing on specific projects, Yogi said the work of establishing new cities in the state should start soon. The cities should be such that they set the standards of modern urban facilities. The government has provided Rs 4,000 crore in the supplementary budget for this project. He also said that it was necessary to renovate all 50 to 60-year-old buildings of government inter colleges. "These dilapidated complexes have given many gems to the country. A better action plan should be prepared to demolish and replace these dilapidated buildings with new ones. All departments will have to pay attention to aspirational development blocks.
Prepare a plan to set up it is, polytechnics and skill development centers in these districts to provide employment-oriented education to the youth," he said, adding that the work of establishing a music college in Azamgarh's Hariharpur should be started on time. Stressing on the need to improve the power dues collection mechanism, the CM said that while consumers should be encouraged to pay their electricity bills on time, they should also be given correct bills. He said that overbilling, false billing and late billing disturbs consumers and to improve this system, the power department will have to prepare an action plan to improve billing and collection efficiency.