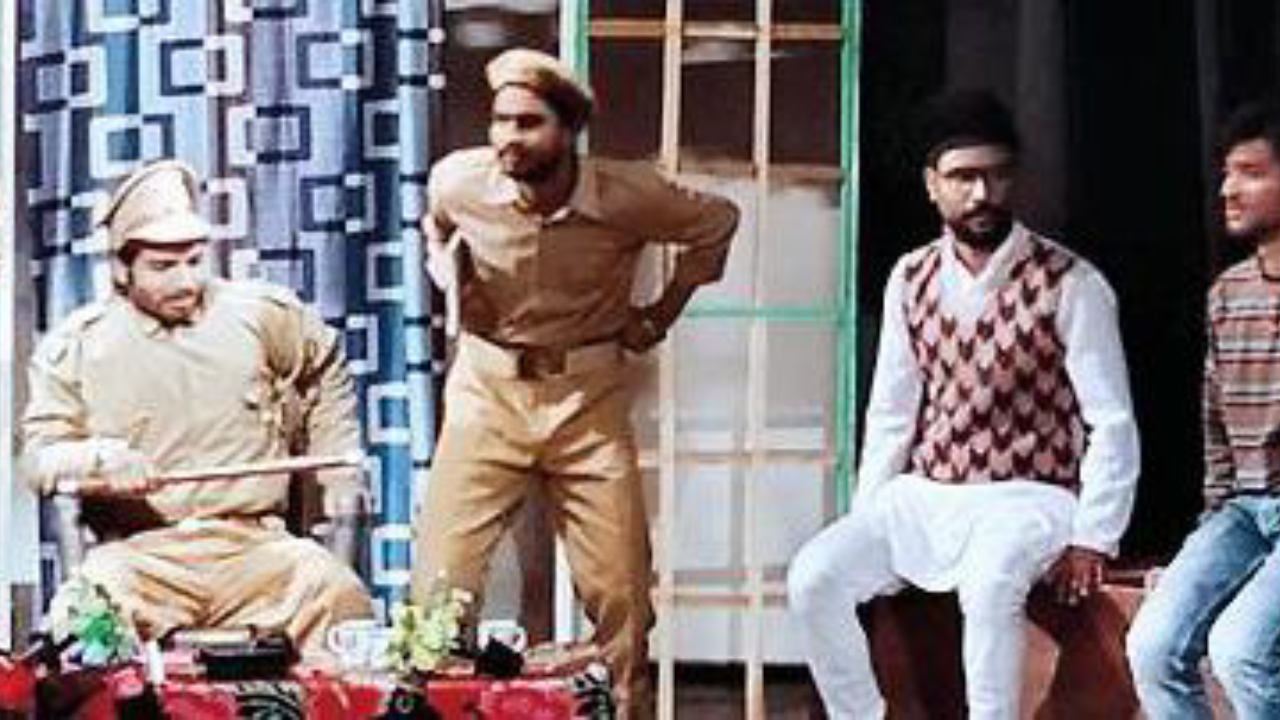 LUCKNOW: A play 'Daroga ji Chori ho gayi', that revolved around a corrupt government clerk, was staged at UP Sangeet Natak Akademi on Tuesday.
Written by Jayvardhan, the play was directed by Mohammad Fuzail. The play begins with clerk
Babu
played by (Raja Singh) returning home after leaving his wife for her brother's wedding. On returning, he ends up finding theft of Rs 20,000 which he had amassed as bribes and hidden in the washing machine. He then ends up giving interviews to the media claiming that Rs 50,000 were stolen from his home. This lands the thieves Deepak and Bunty played by Gaurav Shakya and Vinay Pal respectively at his home.
They are interrogated about the money that creates comical situations leaving the audience in peals of laughter. In the end when daroga (Abhishek Kumar Pal) turns up Babu tells him that Deepak and Bunty are his cousins. However, he finds out the truth and announces to file a case against all three of them.