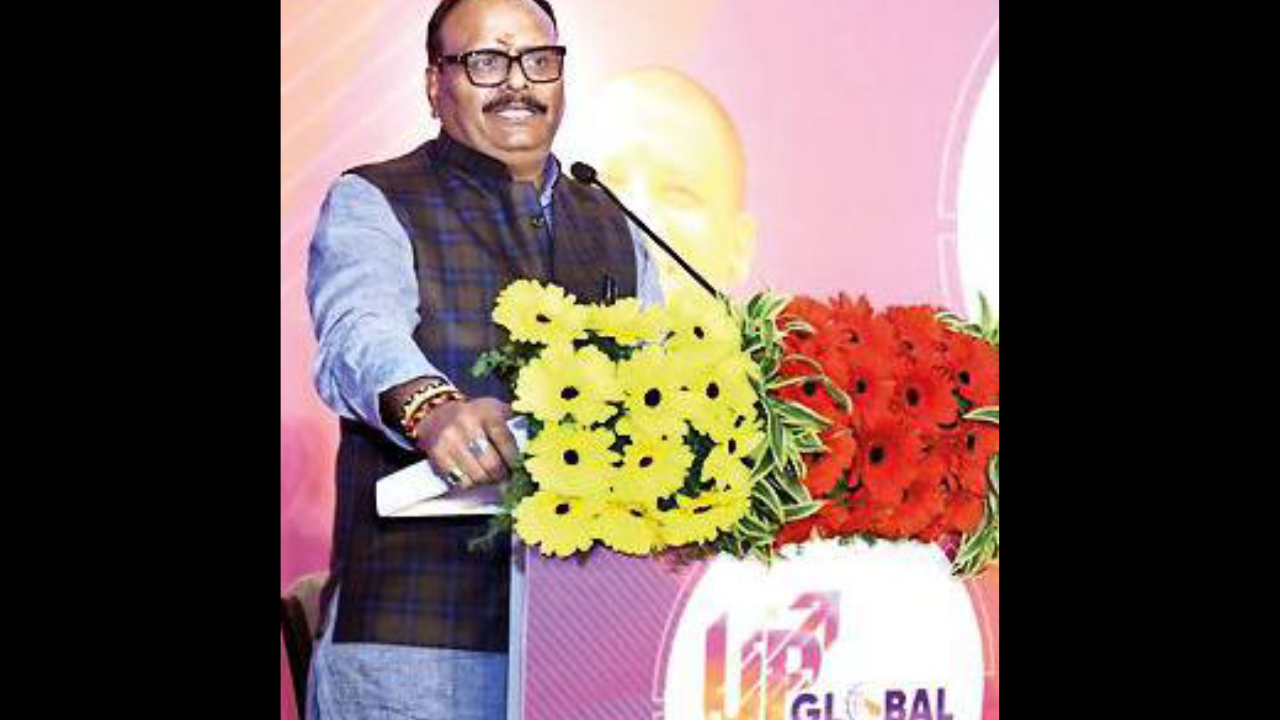 LUCKNOW/HYDERABAD: The state government received 19 proposals of investments worth Rs 25,000 crore in its fifth domestic roadshow, held this time in Hyderabad.
A team led by deputy chief minister
Brajesh Pathak
interacted with potential investors and invited them to participate in the Global Investors' Summit to be held in Lucknow from February 10 to 12. The proposals, when converted to projects on ground, will generate 32,000 opportunities for employment, a government spokesperson claimed. "In addition to the 19 MoUs signed by this team, they received expressions of interest worth thousands of crores of rupees. The highest value deal was signed with Megha Engineering and Infrastructure Ltd worth Rs 15,500 crore," the spokesperson said.
Before the roadshow, the team held Business to Government (B2G) meetings with more than two dozen investors. The team briefed them about various subsidies and grants being offered by the government in various sectors to encourage investments, law and order conditions and improved infrastructure facilities. Megha Engineering and Infrastructure Ltd signed an MoU for investment of Rs 15,500 crore in four categories. The first investment of Rs 10,000 crore will be in the field of infrastructure while Rs 2,000 crore will be spent on developing a Pharma City.
The company will invest Rs 1,500 crore in a facility to manufacture medical equipment and Rs 2,000 crore in EV manufacturing. These projects are likely to create 10,000 direct and indirect employment opportunities. Hyderabad's Pulses Healthcare Group has signed an MoU to invest Rs 2,000 crore on publication of medical journals. They will start by investing Rs 500 crore and scale it to Rs 2,000 over the next three years.
The company has published 1,400 medical journals and translates from English and other foreign languages into Hindi. The spokesperson said the company is interested in opening an office in either Greater Noida or Varanasi. Asian Institute of Gastroenterology (AIG) Pvt Ltd signed an MoU worth Rs 1,500 crore for investment in the medical field. Vasai Realty Pvt Ltd signed a deal of Rs 1,200 crore whereas Fourth Partner Energy Pvt Ltd inked an MoU worth Rs 1,200 crore for investment in the field of energy. Triveni Renewables agreed to sign an MoU for investing Rs 1,200 crore in energy sector while NSL Sugars Ltd has pledged to invest Rs 500 crore in the sugar sector.