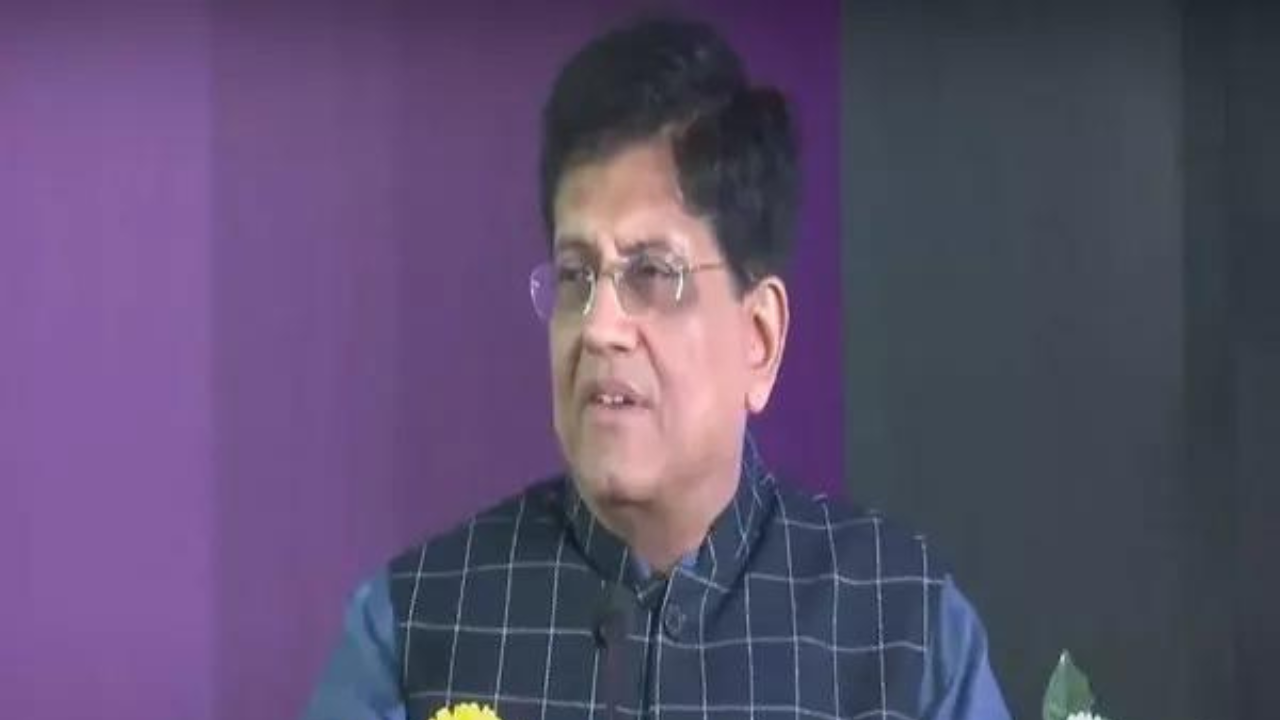 LUCKNOW: Union commerce minister Piyush Goyal on Sunday said prior to 2017, the key concerns in Uttar Pradesh were reducing poverty, creating job opportunities, and enhancing the law and order situation. However, under the leadership of chief minister Yogi Adityanath, these issues have been addressed and the state had seen significant progress and development, with a surge in investments coming in.
While addressing a session on the final day of the Uttar Pradesh Global Investors Summit, Goyal made the statements.
Aspiring Status से Leader बनने तक…उत्तर प्रदेश कर रहा है Startup Ranking का प्रतिनिधित्व।#UPInvestorsSummit https://t.co/ObGqW18g2G

— Piyush Goyal (@PiyushGoyal) 1676193045000
The Union minister assured both the investors and residents of the state that the joint efforts of the central and UP governments would continue to provide them with unwavering service.
उत्तर प्रदेश में सुशासन स्थापित कर इसे प्रगति के मार्ग पर आगे बढ़ाने वाले CM @mYogiAdityanath जी से आज लखनऊ में भें… https://t.co/99olYzu3bY

— Piyush Goyal (@PiyushGoyal) 1676196880000
"It is under the guidance of CM Yogi Adityanath that the revenue of the excise department, which used to be Rs 14,000 crores till six years ago, has increased to reach Rs 42,000 crore. The CM has proved that when transparency and rule of law exist, investment flows into the state," he said.
He said the Union government was striving for free trade and UP has an important role to play in it.
UP has made giant strides not only in production but also in exports, the Union Commerce minister noted, adding that earlier, the state's exports used to be in the region of Rs 85,000 crore but, under the BJP government, it has surpassed to Rs 177,000 crore.
The three-day UP Global Investors Summit 2023 kicked off in Lucknow on Friday.
The flagship investment summit of the Uttar Pradesh government was aimed at bringing together policymakers, industry leaders, academia, think tanks, and leaders from across the world to collectively explore business opportunities and forge partnerships.
(With inputs from ANI)