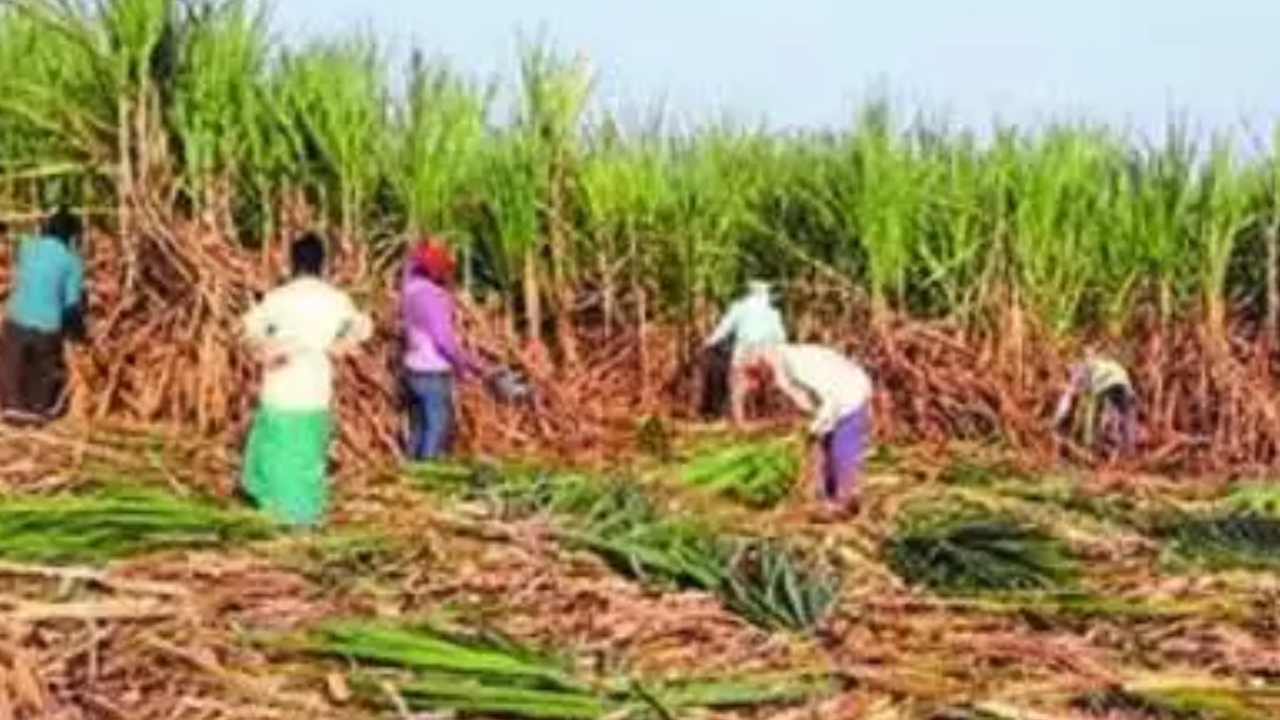 PILIBHIT: As per the official records of the state sugarcane development and sugar industry, as many as 119 operational sugar mills in Uttar Pradesh carry huge arrears of cane prices to the tune of Rs 9,144 crore, including previous year's unpaid amount of Rs 699.47 crore.
The sugar mills procured total cane valuing Rs 35,201.34 crore last year, of which payment worth Rs 34,501.88 crore was made to cane farmers, and the remaining amount was carried forward.
This year, the cane crushed by January was valued at Rs 21,231.97 crore of which only Rs 12,787.04 crore was paid to the farmers. This made the mills carry the outstanding payment of cane price to the tune of Rs 8,444.93 crore.
Sanjay R Bhoosreddy, additional chief secretary of the sugarcane and sugar industry, stated "The state government paid a record amount of Rs 1,95,060 crore to about 46 lakh sugarcane farmers and brought UP to number one position in sugarcane and sugar production in the country."
A farmer leader and petitioner VM Singh slammed the claim saying that the total payment projected by the sugarcane department was the cumulative figure of the last six years.
"The government is neither complying with the sugarcane act nor the verdicts of Allahabad HC by virtue of which the government was repeatedly directed to pay interest to farmers on delayed payment," Singh said.
Meanwhile, the secretary general of UP Sugar Mills Association (USMA), Deepak Guptara, said that the sugarcane crop was affected by heavy rains in the last few years. Challenges like water logging in cropped fields, and 'Red Rot' disease were prevalent in western UP.
Furthermore, the official records reveal that the total crushing of sugarcane by the state's mills is diminishing for three consecutive years with decreasing levels of sugar production in the state.
In the year 2019-20, the mills had crushed as much as 1,118.20 lakh quintals of sugarcane to produce 126.37 lakh quintals of sugar. The crushed cane quantity dropped to 1,027.50 lakh quintals, while the sugar production decreased to 110.59 lakh in 2020-21.
Continuing the trend, 2021-22 witnessed the total crushing of sugarcane at 1,016.26 lakh quintals, while the sugar production ebbed to 101.98 quintals.