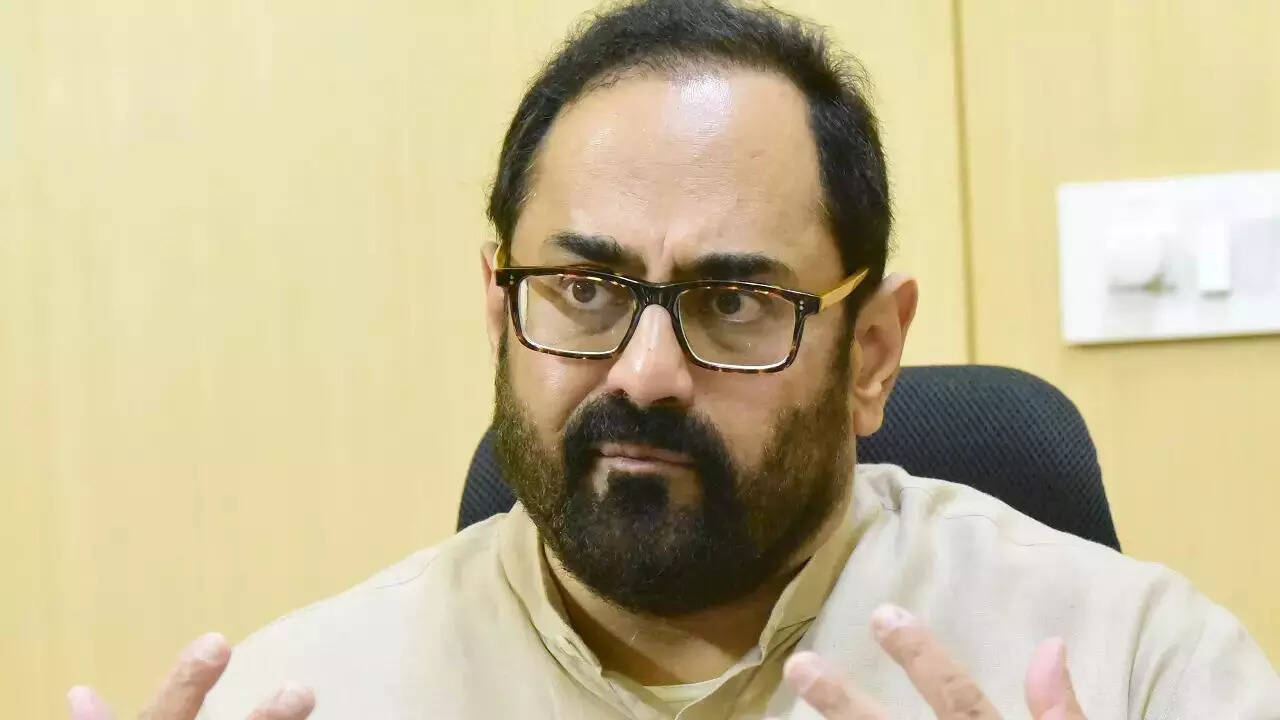 LUCKNOW: Union Minister Rajeev Chandrasekhar on Saturday lauded the rapid growth of the IT sector in UP under the leadership of Chief Minister Yogi Adityanath.
Speaking during a session on 'IT, ITES and data centres in
Uttar Pradesh
: Serving the World' at the Global Investors Summit, Chandrasekhar said, "People's perspective about UP has changed in the last six years. Earlier, IT sector investors were interested in investing in states like
Tamil Nadu
and
Karnataka
which they thought to be a land of technology and IT specialists. Now, UP also figures as a preferred destination for IT investment and has witnessed massive digital progress," he said. The minister added after the Covid-19 pandemic, the country witnessed a digital revolution.
"The use of information technology has helped in weeding out corruption and the best example of it is the government's direct benefit transfer (DBT) scheme. The country is leading in terms of technological development and advancement as it is not just a consumer but a producer and developer of technology too," the minister said.
With technological advances, it's a digital India and a digital Uttar Pradesh, the Union minister said and cited the example of 5G in pushing the IT growth. State higher education and IT electronics minister Yogendra Upadhyay said the state government had come up with a data centre policy that encourages IT investments.
At present, the state has eight data centres setting up a digital support system, data safety and security. The state government has been encouraging special investment in IT sector following the PM's mantra of reform, transform and perform. "IT and ITES sector, especially among developing countries, is a fast-emerging new sector. The government is determined to promote the IT and ITES sector in particular," he added.