VARANASI: Kashi is fully prepared to host people coming from Tamil Nadu for the month-long Kashi Tamil Sangamam programme, which will be inaugurated by Prime Minister
Narendra Modi
at the Amphitheatre ground of Banaras Hindu University on Saturday.
Before his arrival in Varanasi, the PM on Thursday tweeted, "Kashi Tamil Sangamam is a unique programme. It gives a special opportunity to celebrate and reaffirm our deep rooted bonds".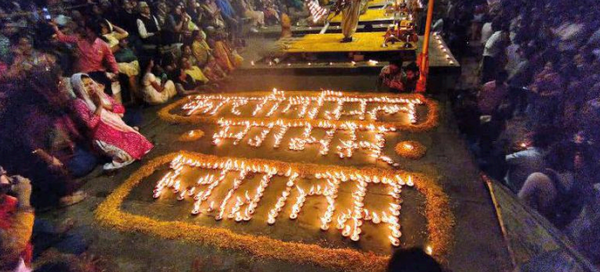 Lit up Ganga ghatt
Union minister for education and skill development & entrepreneurship Dharmendra Pradhan has been monitoring the preparations of the programme ahead of the PM's visit to Kashi. He visited the BHU to take stock of the preparations. He held a review meeting at the central office of BHU on Friday. A series of cultural events and exhibitions will be held at the Amphitheatre ground of BHU. On Friday, Pradhan met KV Krishnan, 96-year-old nephew of Mahakavi Subramania Bharathiyar and his family in Kashi.
One of the greatest Tamil literary figures of all time, Mahakavi Bharathiyar's home situated on the banks of Hanuman Ghat, will be a pilgrimage for the visitors to Kashi Tamil Samagam.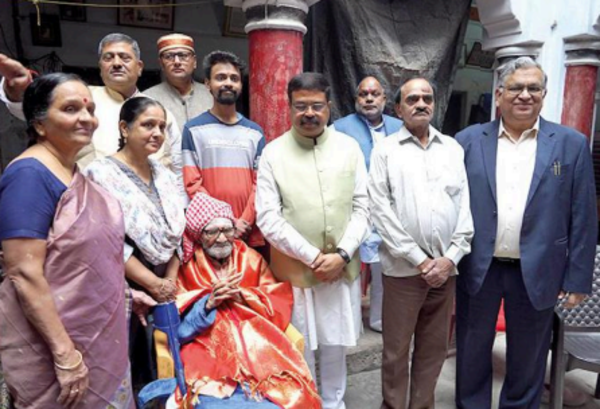 The home of Mahakavi Bharathi, one of the greatest Tamil littérateurs of all time, at Kashi Hanuman Ghat is a centre of knowledge and a holy pilgrimage. The children of Mahakavi Subramaniam Bharathi's nephew KV Krishnan are carrying forward the legacy of Mahakavi Bharathi," said Pradhan, after meeting the family members.
He said that Bharti's writings on social justice and women empowerment are relevant even today. "It was in Kashi that Bharti was introduced to spirituality and nationalism. Kashi left a deep impact on Bharti's personality. The life, thoughts and writings of Mahakavi Bharathi will always inspire our generations to come," he said.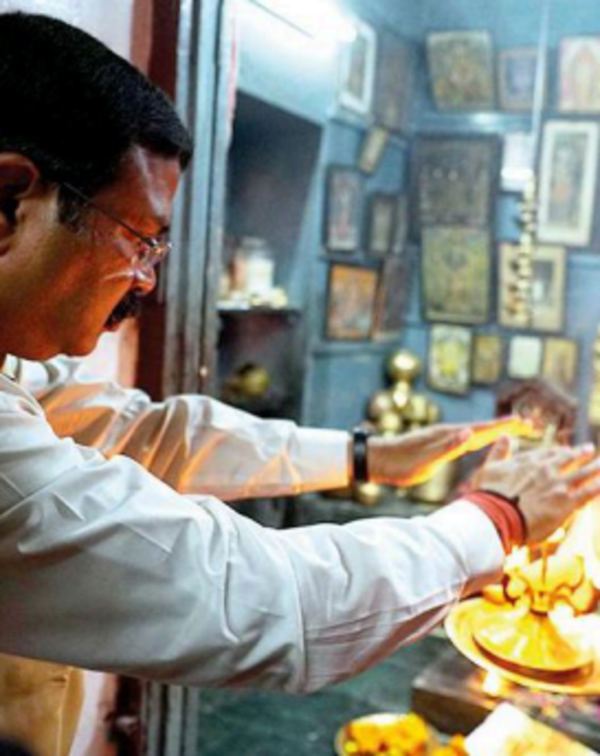 Nine Adheenams of Tamil Nadu arrived here on Friday evening. They were received in Vishwanath temple premises. After darshan, they were felicitated by Kashi Vidvat Parishad, Sampurnanand Sanskrit University and Veda scholars of Kashi. They also saw the Ganga Aarati.
For the arrival of the Tamil groups, additional three special coaches will be attached to three trains from Rameshwaram, Chennai and Coimbatore. The stay of the different groups in Varanasi have been scheduled.
The students will stay from November 19 to 20, the handicrafts men's group from November 22 to 23, the littérateurs from November 23 to 24, people associated with spirituality from November 26 to 27, businessmen from November 30 to December 1, people associated with the field of education from December 2 to December 3, people associated with heritage on December 4 and 5, new entrepreneurs on December 7 and 8 and professionals on December 8 and 9.
Besides, a team of temple priests and mahants will join the Kashi Tamil Samagam on December 10 and 11, to be followed by ruralfarmers on December 13 and 14 and cultural workers on December 15 and 16. On the second day of the tour, these sub-groups will have 3-hour theme-related programmes, out of which 7 programmes will be organized at BHU, 2 programmes at Shri Kashi Vishwanath Temple and 3 programmes at Trade Facilitation Center.
ADM (city) Gulab Chandra held a meeting with hoteliers regarding the accommodation of Tamil visitors. Commissioner of police A Satish Ganesh also held a meeting of police officials and briefed them about the security arrangement during VVIP visits.