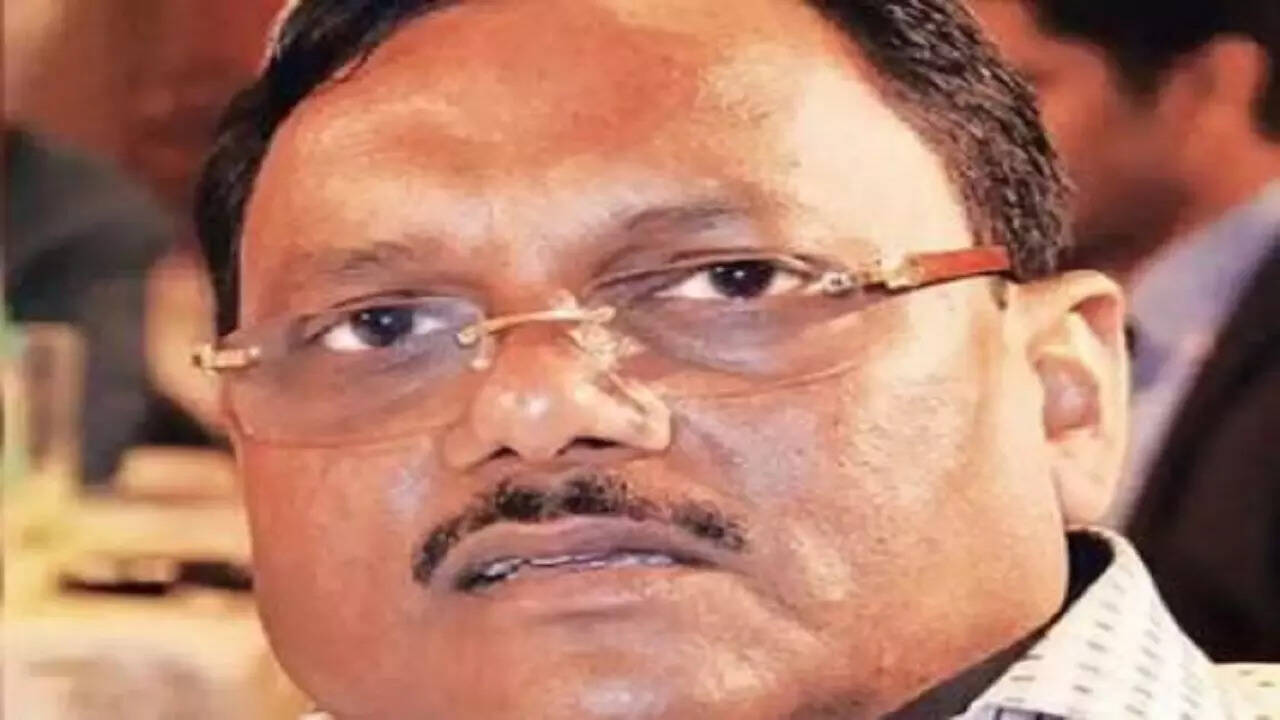 LUCKNOW: Kusum Lata, wife of former Noida chief engineer Yadav Singh, was sent to jail by an Enforcement Directorate court in Lucknow on Thursday.
The ED officials said that she was named in two cases, one of which was of money laundering, registered in 2015 and 2018, but she never turned up despite repeated summons. The ED then moved court and got a warrant issued against her.
In the first case, she was a co-accused along with her husband Yadav Singh. In the second case of disproportionate assets, it was found that Singh's wife, along with her sister-in-law Vidhya Devi, formed one PGP Trust to project proceeds of crime as untainted. It has been alleged that donations by cheques were deposited in the account of PGP Trust and an equivalent amount in cash was returned in lieu of donations received.
After a probe, the properties of PGP Trust, including Rs 4.6 crore in Indian Overseas Bank, Noida, two properties at Kurkunda, Mathura, two properties in Jahangirpur, Jewar, Gautam Buddha Nagar and one office premises in Delhi, were attached.
The above properties were in the name of PGP Charitable Trust of Yadav Singh in which his wife Kusum Lata was one of the trustees.
The CBI had also lodged an FIR against Yadav Singh in 2015.
In July 2019, the Enforcement Directorate had attached Singh's assets worth Rs 89 lakh in Noida, Greater Noida and Yamuna Expressway Industrial Development Authority in a money laundering case, taking the value of his total attached properties to more than Rs 21 crore.
The former chief engineer was booked under the Prevention of Money Laundering Act (PMLA) for illegally allocating work to contractors which resulted in undue advantage of Rs 19.92 crore to NKG Infrastructure Ltd, JSP Constructions Pvt Ltd and Tirupati Construction Company.
In 2017 and 2018 also, properties worth Rs 20.5 crore pertaining to Singh, his family members and companies/trusts under their control were attached under PMLA by the ED. He was arrested by the CBI in February 2020.
Who is Yadav Singh?
Yadav Singh joined Noida authority as a junior engineer in 1980 and rose to become a senior project engineer in 1997 during the BSP regime. In 2011, Singh got the coveted post of engineer-in-chief. However, next year the Akhilesh Yadav government ordered an inquiry against Singh for allegedly signing agreement bonds for maintenance works worth Rs 954.38 crore in just eight days.
Later, in June, Yadav was suspended. However, the government reinstated him and in 2014, Yadav was made the general manager (projects) of Greater Noida as well as Yamuna Expressway Industrial Development Authority. But the I-T department raided his wife's premises and recovered jewellery worth Rs 78 lakh and seized about 2 kg of gold jewellery worth Rs 53.4 lakh.
Yadav was immediately suspended. Following a PIL filed in the Allahabad high court, the court ordered a CBI probe against Singh.