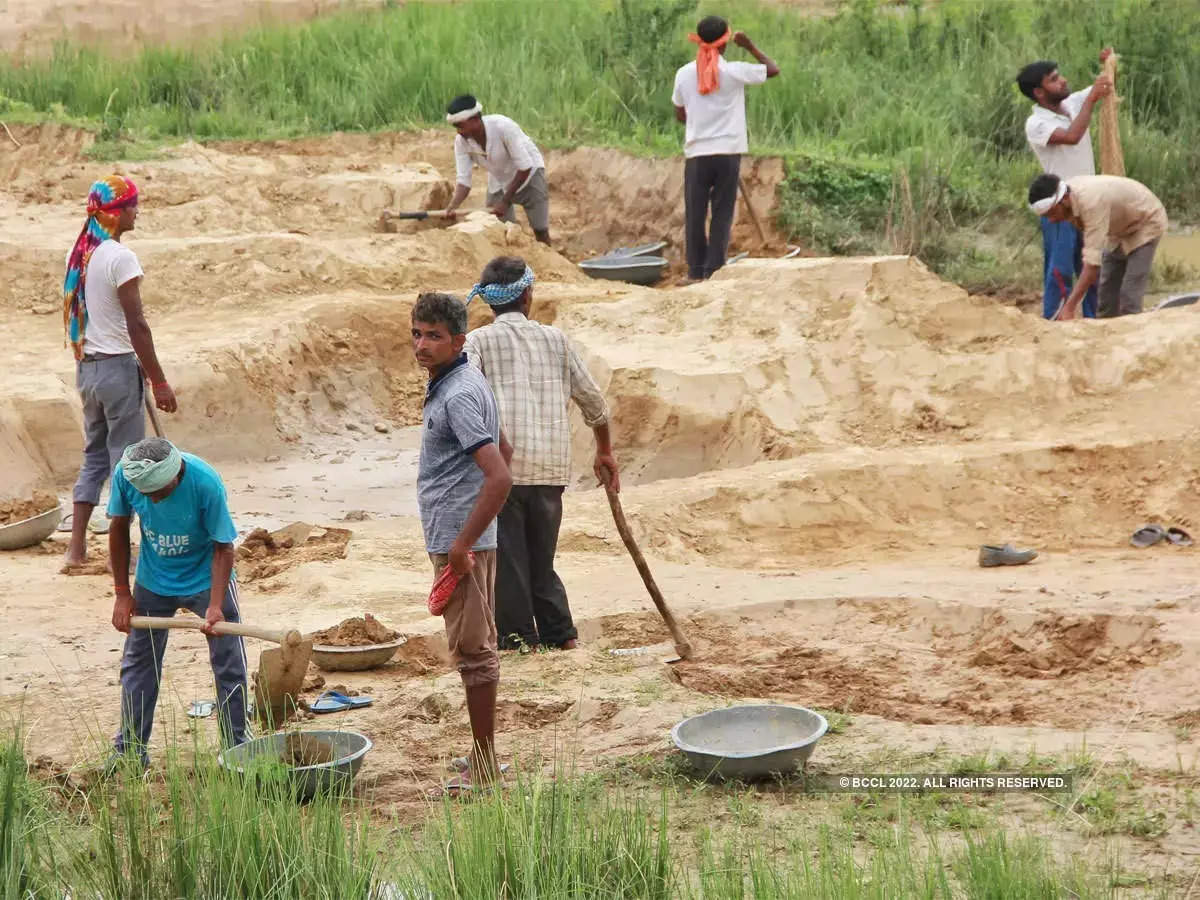 LUCKNOW: The number of persons employed under the Centre's flagship
Mahatma Gandhi
National Rural Employment Guarantee Scheme (MNREGS) in UP seems to be stabilising after it shot up during the peak Covid period.
Notably, the scheme had emerged as the main source of income for the rural population as the country saw economic activities come to a grinding halt and the return of the migrant workers to their native villages.
According to the data, accessed by TOI, UP had a little over 1.16 crore individuals working under MNREGS in 2020-21, when the pandemic induced lock down triggered a reverse migration in UP. With the pandemic situation easing gradually, this number has come down to around 76 lakh (till January 12). The number is expected to increase – albeit slightly – by the end of the current fiscal. The dip, significantly, has come about despite the hike in MNREGS wage from Rs 200 to Rs 212 per day in the last two years.
The number of persons engaged in MNREGS at present, notably, are 18% higher than those in the pre-Covid period (2019-2020) when only 64 lakh persons were employed under the scheme.
"There is a good number of people who continue to fall back on the scheme," a senior government official maintained. Officials pointed out that the plunge in the number of people enrolled under MNREGS recorded a steep decline immediately after the Covid situation began to ease. Records show that only 95 lakh persons were engaged under the scheme in 2021-22.
Likewise, the number of households who received the job cards under MNREGS fell from 94.35 lakhs in 2020-21 to just over 64 lakh – suggesting a decline of around 31%. The number of households who received 100 days of employment too has come down from around 7.77 lakh in 2020-21 to 3.75 lakh at present.
Notably, UP was among the four states, including
West Bengal
,
Bihar
and
Jharkhand
, where payment of wages to MNREGS workers got delayed for nearly a year. Rural development commissioner GS Priyadarshi said that Centre has released the requisite sum which would be used for requisite purposes including payment of wages.
The budgetary allocation for the scheme, data show, has been going down steadily for the past three years – from Rs 4000 crore in 2020-21 to Rs 3200 crore in 2021-22 and then further slipping to Rs 2878 crore in the current financial year. "This will be in accordance with the demand of employment under the scheme," he said.