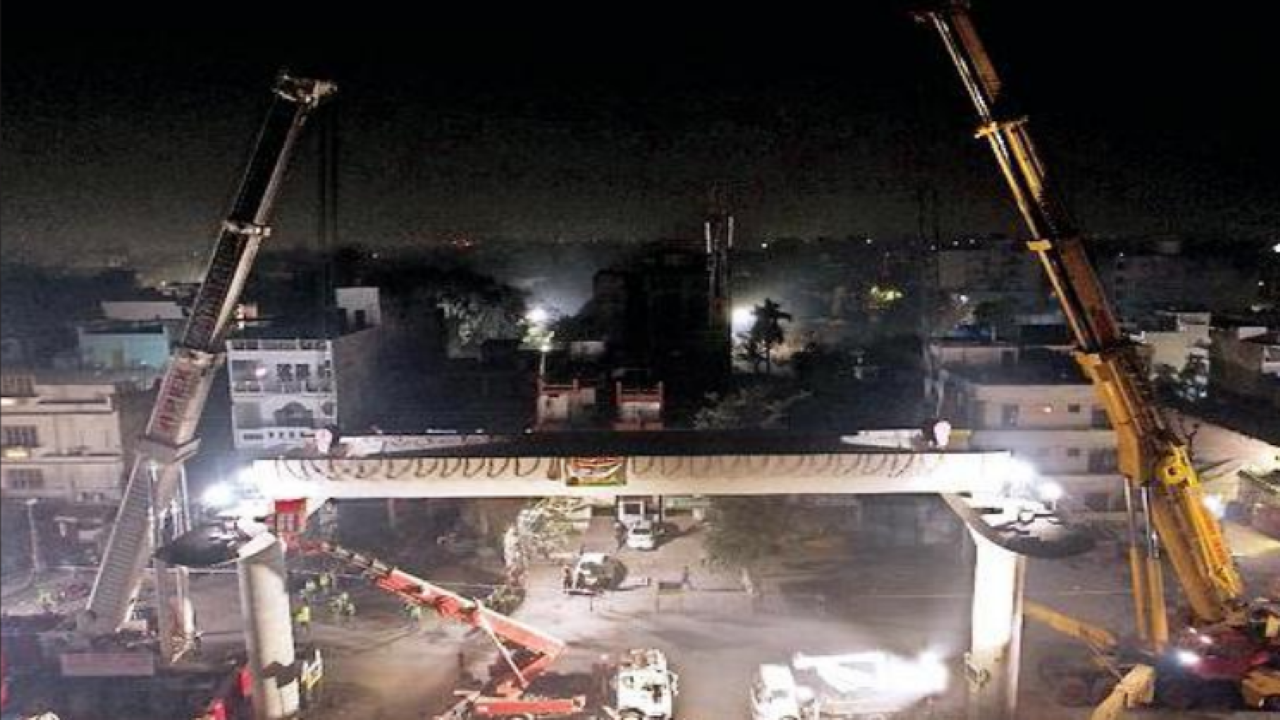 KANPUR: Under corridor-1 (IIT to Naubasta) of Kanpur Metro Rail Project, U-girder erection work at around 5.5 km long Baradevi-Naubasta elevated section has now commenced.
On the intervening night of January 20 and January 21, the first U-girder of this section was erected on pillar nos. 56 and 57 in Kidwai Nagar area.
A total of 346 U-girders are to be erected in this section, with an average length of about 28 metre and about 168 metric tonnes in weight.
Congratulating the team of Metro engineers on this occasion, managing director of Uttar Pradesh Metro Rail Corporation Limited (UPMRC) Sushil Kumar said, "The progress of civil construction work in Kanpur Metro is commendable. After starting Metro operation from IIT to Motijheel on time, we now aim to complete the construction work on the balance section of the first corridor (Chunniganj-Naubasta) on time."
The construction works at the Baradevi-Naubasta elevated section had started from August 8, 2022, and the first pier cap was erected on December 27 last year.
This section, being built with 5 elevated Metro stations, will have a total of 276 piers (pillars), out of which 166 piers will be for the viaduct on which the pier caps will be erected, and about 110 piers will provide the base for construction of Metro stations.
So far 18 piers have been completed in this section and pier caps have been erected on five piers. In Metro infrastructure, piers are built at the construction site, while pier caps and girders are precast and pre-tensioned at the casting yard and then erected at the designated locations in the corridor with the help of cranes.