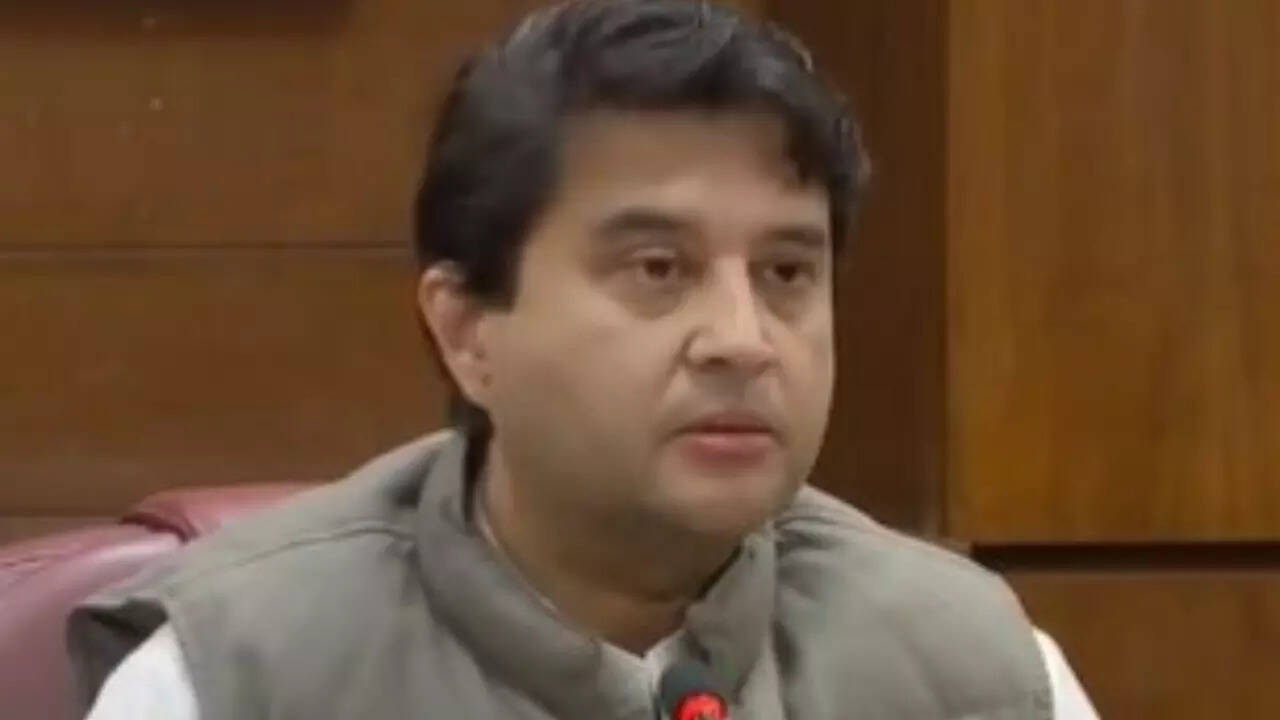 LUCKNOW: The land of Ayodhya, Kashi and Mathura has always shown a new path to India and after the inception of chief minister Yogi Adityanath-led UP government, the state has been rejuvenated, said Union minister of civil aviation
Jyotiraditya Scindia
.
Addressing a special session on 'Civil Aviation in Uttar Pradesh: The Emerging Opportunities' at the Global Investors Summit on Saturday, he said, "UP is the most favourable destination for investment. The way the work has been done in the state in the last six years has surprised everyone. Be it road connectivity or civil aviation, the state has made a big leap in every field."
"Earlier Uttar Pradesh had only two airports and now it has nine airports, while 10 new airports are being built. Apart from this, land survey work has started for two airports. Soon the state is going to have a total of 21 airports," said Scindia.
He lauded the state for becoming the most preferred destination for investment in the civil aviation sector. According to official statistics, there are nine million passport holders in UP and on an average 1,940 flights operate per week from various airports of the state.
Scindia said, "Uttar Pradesh is the leader among the 17 states who have reduced the value added tax (VAT) on aviation turbine fuel (ATF) significantly, allowing cheaper tickets for the general public and increase in passenger movement. These 17 states have reduced VAT from 30-20% to 1-4%."
State cabinet minister Nand Gopal Nandi said that the field of civil aviation in UP has immense possibilities. "In the coming times, there will be 16 domestic and five international airports. The dream of crores of people to fly in the sky has become reality."
After the end of session, three MoUs were exchanged.