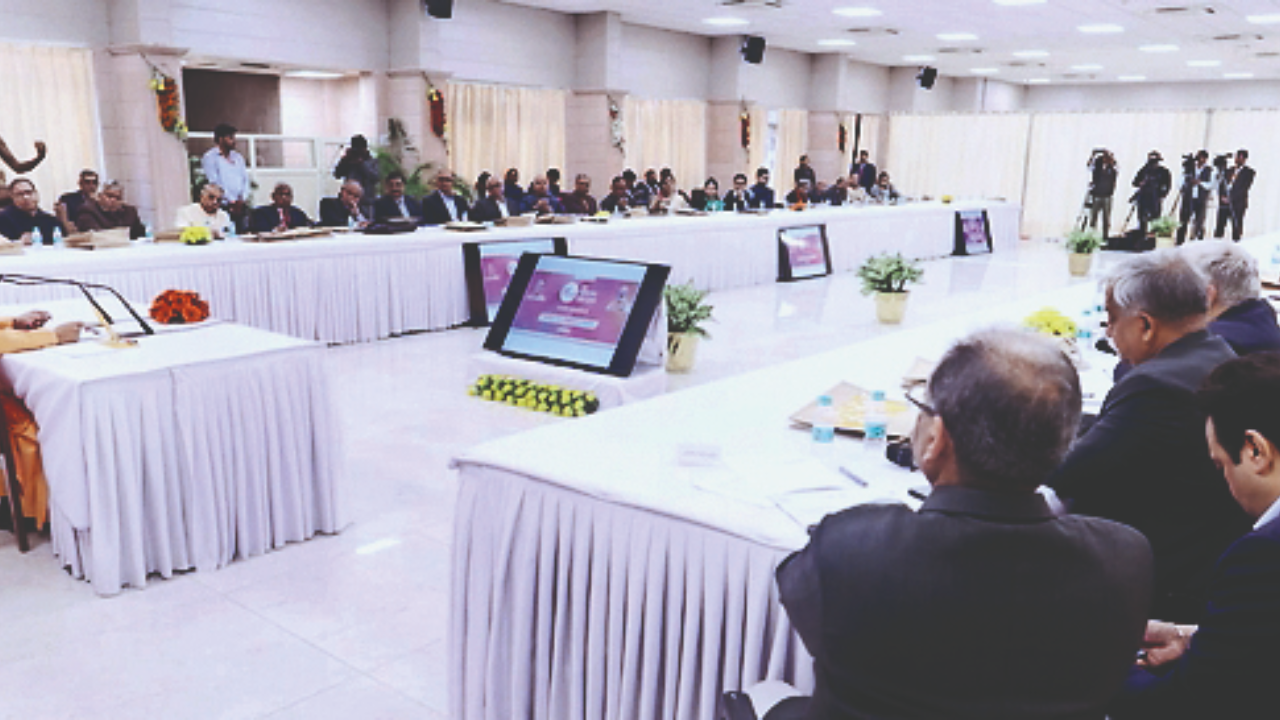 LUCKNOW: The CM met the 48 retired officers and educationists on Tuesday and spoke to them about the works undertaken by his government over the past six years, along with what support he expects from them in taking forward the plan of making UP a USD 1 trillion economy.
Stressing on the need for continuous dialogue between the government, industry and academia for ensuring the success of plans and schemes, the CM said, "All of you have long experience in public life, having held important positions. Your cooperation is solicited so that our youth benefit from your experiences."
Talking about GIS-2023, the CM said that the three-day event will not only lead to industrialization in UP, but also open up massive opportunities for employment. The youth, he added, would be the biggest beneficiaries of this mega event and would no longer have to migrate abroad or to other states in search of employment.
He said that ahead of the GIS, it was necessary to reach out to youth in universities and colleges and make them aware of not just the GIS and what the government hopes to achieve through it but also about various central and state government schemes on youth welfare.
"Address their curiosities so that more and more youth can be benefited from the schemes. Please guide them on how this summit will be useful for their bright future. We have already received investment proposals of more than Rs 7.12 lakh crore from abroad. This summit is going to be historic," he said, adding that youth will be invited to witness the opening ceremony in district headquarters along with local investors.
The CM said that in 2017, when
BJP
came to power in UP, the state's economy was "pathetic". In 2017, bankers refused to entertain the government but now, they are all keen to join hands with the government in the development of the state. There was inequality in development with eastern UP and Bundelkhand being deprived of most industrial activity. The migration from these areas was huge but the government was working to address these issues. "We have made special provisions in our policies, focusing on eastern UP and Bundelkhand. We have implemented policies to provide better connectivity, strong law and order and ease of doing business. As a result, industrial units are now being established in these backward areas. We are getting investment proposals worth lakhs of crores of rupees," he said.